An extraordinary first week for Boris Johnson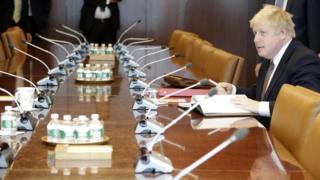 Boris Johnson has had an extraordinary first week in office.
The UK's new foreign secretary had hardly finished a tour of his King Charles Street office before he was forced to deal with the attempted coup in Turkey.
He has hosted two conferences in London on the conflicts in Syria and Yemen.
He has toured the diplomatic capitals of Brussels, Washington and New York, shaking hands with a flurry of fellow foreign ministers whose names he will now struggle to recall.
He has spoken and voted in the United Nations Security Council. He has been savaged by US journalists before the world's cameras, accused of being a liar who had insulted a woman who might just be the next president.
Read full article An extraordinary first week for Boris Johnson