Spending Review will shape politics for years to come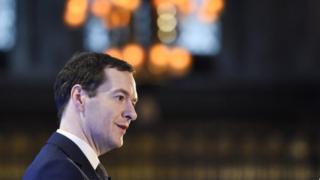 The next four years of this parliament and the framework for the next election will be shaped by the events of this week.
And yet the greatest political impact will come more from George Osborne's Spending Review and Autumn Statement than perhaps from David Cameron's decision to extend airstrikes over Syria or Labour's uncertainty over how to respond.
Clearly the security crisis prompted by the Paris attacks will not be solved overnight and will give a greater security edge to political debate for years to come. Not for nothing are ministers talking of national security in the same breath as economic security.
But the decisions the chancellor makes over how the state spends four trillion pounds of taxpayers' money over the next five years will have greater political resonance when voters go to the polls in 2020.
Mr Osborne has two problems to solve on Wednesday.
Read full article Spending Review will shape politics for years to come