The problem with Boris Johnson's Saudi comments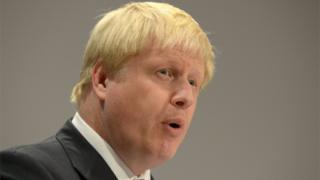 It is Boris Johnson's fate that even when he is right he is wrong.
Few would disagree with the foreign secretary when he says that Saudi Arabia and Iran are engaging in proxy wars in the Middle East.
Not everyone would use his language, accusing both countries of "puppeteering", but it is well known that both Riyadh and Tehran support opposing sides in several conflicts.
In Syria, the Saudis are providing arms to opposition rebels and Iran is supporting some of the many militias fighting alongside the Syrian army.
In Yemen, the Saudis lead a coalition of forces fighting the Houthi rebels who ousted the government and are being backed by Iran.
Read full article The problem with Boris Johnson's Saudi comments