How terror attacks affect elections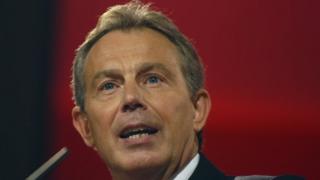 After the bomb attacks on London in July 2005, Tony Blair summoned the media to Downing Street for a news conference.
"The rules of the game are changing," the prime minister declared.
And he launched a 12-point plan of tough measures to deal with the threat of terrorism. I can remember writing them all down in my notebook and wondering when this bewildering list of policies was going to end.
Chaos ensued. Opposition parties protested they had not been consulted. The then Labour chairman of the Home Affairs Select Committee dismissed the policies as "half-baked".
And Mr Blair went on holiday leaving his Home Secretary, Charles Clarke, to pick up the pieces.