EU referendum: Cameron's options for enhancing sovereignty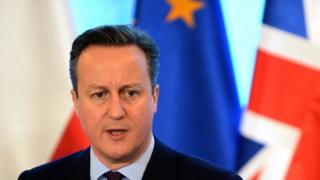 Governments rarely perform miracles but they do try to square circles. And that is what David Cameron's ministers are attempting right now with Britain's constitution.
They are looking for a way of asserting the sovereignty and authority of parliament over the EU in a way that convinces voters - and Boris Johnson - that Britain's relationship with the continent is changing.
But they need to do this without claiming that UK law has primacy over EU law, something that would be tantamount to leaving the EU. As you might imagine, this is not proving an easy piece of constitutional carpentry.
Clever minds in Whitehall are looking at two potential options, both of which would involve parliament giving greater authority to the Supreme Court to question rulings coming from the European Court of Justice (ECJ) in Luxembourg.
One option would involve the Supreme Court assessing decisions by the ECJ and considering whether they breach the fundamental principles of Britain's constitutional norms that have been laid down over the centuries in various Acts of Parliament and common law. This would follow a similar path to the German constitutional court which can assess whether ECJ decisions challenge Germany's constitution.
Read full article EU referendum: Cameron's options for enhancing sovereignty