Election 2015: The politics of legitimacy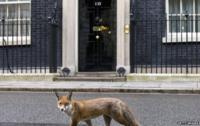 Politics is sailing into turbulent constitutional waters. That at least is what the opinion polls tell us.
These waters are not entirely uncharted; politicians have had to navigate the shoals of hung parliaments before. But historical precedent and ancient charts can provide only a rough guide through changing winds and tides. Politics, like the sea, is never the same.
There is before us a bewildering array of possible outcomes if no one party gets a majority. And many of those outcomes could involve some new politics for us all to get used to.
One of the big dynamics of the next parliament, I believe, will be a tension between what is legal, what is constitutional, what is precedented - and what the voters think is right and proper and legitimate.
So here is a list of hypothetical scenarios that could place new demands on the electors and the elected. Some are important; others trivial. The list is by no means exhaustive. But there are some searching questions here to which we have yet to have meaningful answers.