What the Farage ambassador row could mean for UK-US relations
22 November 2016

From the section

UK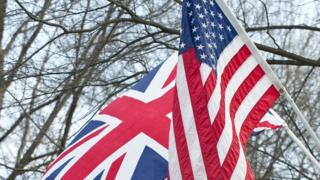 At Number 3100 Massachusetts Avenue in Washington, high enough up the hill to catch a breeze in this most airless of cities, lies a small corner of a foreign field that in theory is forever England.
For it is here that one finds the British embassy and one of the finest ambassador's residences in the world.
To walk through the marbled grandeur of this, the only building designed by Sir Edwin Lutyens in North America, is to understand how architecture can itself be an act of diplomacy.
And if you stroll through the grounds and inspect the fine collection of orchids, and ignore the car horns and springy tropical grass, you can imagine yourself in a rather grand English garden.
It is here, Donald Trump has said, that many people would like UKIP's interim leader, Nigel Farage, to live and work.
Read full article What the Farage ambassador row could mean for UK-US relations