Brexit memo to Boris Johnson: Don't mention the War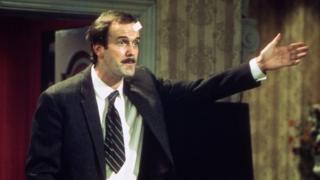 Like some latter-day Basil Fawlty, Boris Johnson mentioned the War and didn't get away with it.
The foreign secretary urged the French president not to "administer punishment beatings" on Britain for choosing to escape the EU "rather in the manner of some World War Two movie".
Not surprisingly, uproar has ensued. Former Labour leader Ed Miliband said Mr Johnson had shown once again that he could be "supremely clever and yet immensely stupid".
To some Britons, Mr Johnson's remarks will be seen as colourful but unexceptional language that echoes the popular World War Two film The Great Escape.
To many of Mr Johnson's generation, these films were part of their childhood and are subject to frequent cultural reference. Former Prime Minister David Cameron has seen The Guns of Navarone more than 17 times and once quoted a line from the film in a party conference speech.
Read full article Brexit memo to Boris Johnson: Don't mention the War