The squeezed middle? The East Midlands responds
28 March 2015

From the section

England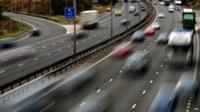 The East Midlands is at risk of being squeezed economically by the growing influence of the northern cities, according to one of our top council leaders.
Jon Collins warns that government cash for future road and rail projects could easily bypass our region, because of the political clout of the so-called "northern powerhouse" and London.
He's the leader of Nottingham City Council and chairman of East Midlands Councils, the lobby group that speaks up for the region's local government.
The Labour leader's been briefing the East Midlands' business community on any future devolution deal for England. But it's the repercussions of a political powerhouse on the northern horizon that worries him.
"I don't think we are losing out yet, but I do think there's a risk that growth is seen to be centred around London and the south east and an emerging northern powerhouse around the northern cities," he told me.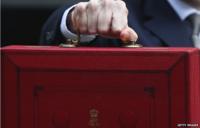 Read full article The squeezed middle? The East Midlands responds