Theresa May's authority grows with by-election win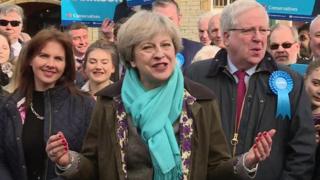 Like yesterday's storms, the campaign circus - the big name politicians - have moved on.
The by-elections in Copeland and Stoke-on-Trent Central have left politics a little clearer than before.
Labour may no longer need to fear the UK Independence Party in its heartlands, but Theresa May and her Conservatives look like they need fear no-one.
Brexit worked for the Tories in Copeland, alongside doubts about Jeremy Corbyn, and it has helped the prime minister claim to be a Tory capable of reaching people and parts of the country no Conservative leader has reached since Margaret Thatcher.
Her authority, her less easily definable aura of power, have grown.
Read full article Theresa May's authority grows with by-election win