Gravitational waves: So many new toys to unwrap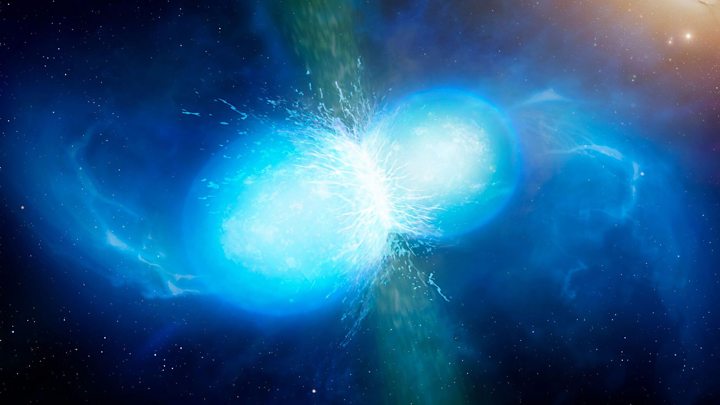 Whenever there's a big science discovery, it's always nice to get a historical perspective. And so here goes with the remarkable observation of gravitational waves emanating from the merger of two dead stars, or neutron stars, some 130 million light-years from Earth.
It's 50 years since the existence of these stellar remnants was confirmed (July 1967) by the mighty Northern Irish astronomer Jocelyn Bell Burnell. It's more than 40 years since we realised neutron stars might occur in pairs, or binaries, as we call them.
"And from that time, it's been clear that occasionally they would approach closer together and have a spectacular splat of some kind," says English Astronomer Royal Sir Martin Rees.
Well, on 17 August this year, at precisely 12:41:04 UTC, a pair was duly observed to do just that. To have a big splat.
---
Gravitational waves - Ripples in the fabric of space-time
---
Read full article Gravitational waves: So many new toys to unwrap