Bloodhound supersonic car gets its 'feathers'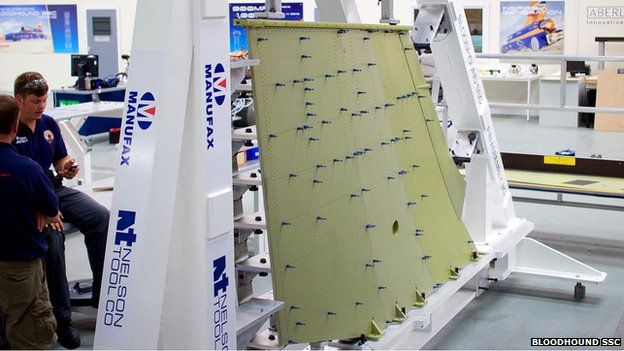 The tailfin. It's one of the most iconic features on the Bloodhound Super-Sonic Car (SSC), not least because it'll carry the names of all the project's thousands of fans who've contributed to its funding.
But the fin is also arguably one of the most safety-critical aerodynamic surfaces on the vehicle.
It's essential to keeping Bloodhound SSC on a straight line as it races across the dried-out lake bed of Hakskeen Pan in South Africa to try to break the land speed record.
At 1,000mph, the big vertical stabiliser on the top edge of the rear of the car will be driver Andy Green's best friend.
"Like a dart, with the heavy lump at the front, it's the feathers at the back that keep the dart straight, and you need to create exactly the same effect at high speed in a transonic, supersonic car," he explains.
Read full article Bloodhound supersonic car gets its 'feathers'