Schiaparelli: The imperative to touch another world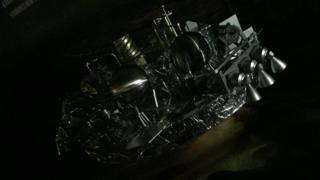 "Dare to fail" is one of those mantras that engineers like to repeat. It's how you learn.
That is certainly the attitude being taken by the European Space Agency (Esa) in the wake of its Schiaparelli mishap.
The probe's telemetry is still being analysed but it looks increasingly like the Italian-built robot did not make a soft landing on Wednesday.
Quite the contrary. It very probably hit the ground at high speed after jettisoning its parachute too early and firing its thrusters for only a few seconds.
But Esa is holding to the line that no firm conclusions can be drawn until a full reconstruction of events is made from the telemetry.
Read full article Schiaparelli: The imperative to touch another world