Full thrust on Europe's new Ariane 6 rocket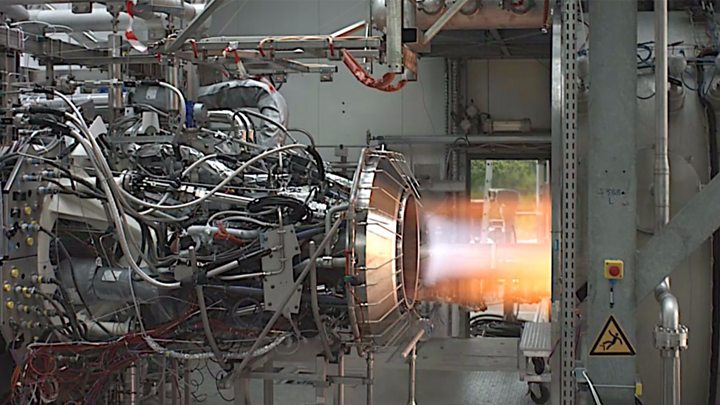 Manufacturers say they are making rapid progress in the development of Europe's new rocket - the Ariane 6.
The vehicle is due to enter service in 2020, gradually replacing the existing workhorse, the Ariane 5.
The prime contractor, the recently rebranded ArianeGroup, gave an update on the status of the programme here at this week's Paris Air Show.
"We're on track with our roadmap and Ariane 6 is progressing very well," CEO Alain Charmeau told BBC News.
"Perhaps the most spectacular highlight at the moment is the testing of our Vinci engine. It's a brand new engine that will be on our new, versatile upper-stage. And on Monday we had another successful test. We're now well above 100 hundred tests."
Read full article Full thrust on Europe's new Ariane 6 rocket