Why has Trump been so harsh on Iran?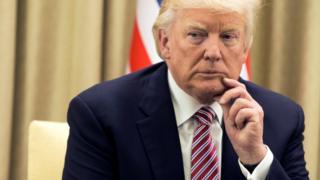 This is President Donald Trump's first foray to the Middle East and it will not be his last. But he has already got one thing clear.
Antipathy towards Iran is the one thing that Washington's disparate allies in the region agree upon.
So bashing Tehran has been a prominent theme for Mr Trump both in Saudi Arabia and now in Israel.
Hostility to Iran is the glue that binds what some would like to believe is an emerging coalition between Israel, Saudi Arabia and the smaller Gulf States together.
But how far it really promises to shake up the sterile politics of the region is unclear.