What will Trump do about the Iran nuclear deal?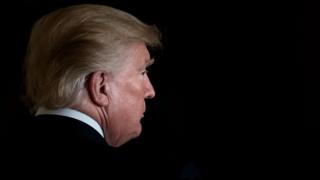 All the indications are that President Trump will refuse to recertify the present Iran nuclear deal some time before the due date of 15 October. This would light a fuse that could potentially explode the agreement. It raises questions about how Iran will respond. And it creates huge diplomatic difficulties between the US and many of its key European allies who wholeheartedly back the deal.
The agreement, negotiated with Iran by the five permanent members of the UN Security Council together with Germany and the European Union, was reached in July 2015. Its aim was to ensure that Iran's nuclear programme was entirely peaceful.
The deal, known as the Joint Comprehensive Plan of Action (JCPOA), began to be implemented in January 2016. In return for the progressive lifting of a range of economic sanctions, Iran halted some of its activities and reduced others within strict limits, all open to verification by international inspectors.
There are four crucial things to remember about the deal.
It was not perfect.
Military escalation
Read full article What will Trump do about the Iran nuclear deal?