Australia's asylum approach: Tough, proud and popular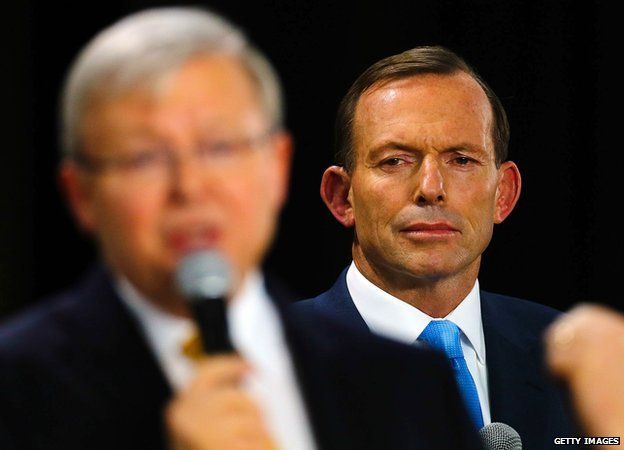 This week at my local pub in Sydney, I was earwigging a conversation happening at the table next to me.
The news playing on the TV was covering the ongoing row over whether the Australian government had bribed people smugglers with A$31,000 ($24,000; £15,150) to turn their boat back.
Beside me, two elderly ladies were passing comment as they sipped on their white wine spritzers.
"The thing is: Tony Abbott stopped the boats," one said to the other.
"Labor never managed to do that."
Read full article Australia's asylum approach: Tough, proud and popular