This bitter battle won't end on election day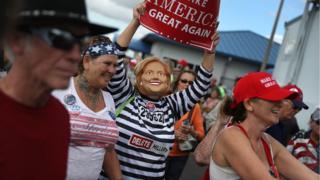 When it's all over. Oh, when it's all over.
The weekend after the election I have three invitations to parties, each in their own way heralding the end of an election that has had a gestation period longer than an elephant. One being thrown by British friends will introduce Americans to Guy Fawkes night - an occasion celebrated to mark the thwarting of a dastardly plot by an insurgent outsider who tried to put a bomb under the establishment (why does that theme feel familiar?).
Read full article This bitter battle won't end on election day