Trump's speech was chalk and cheese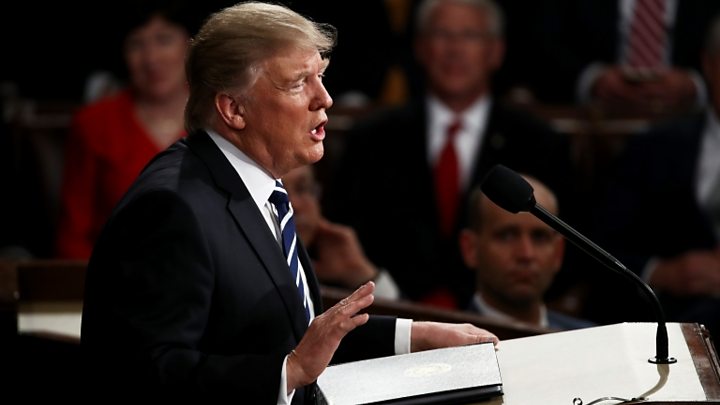 Washington's big night of pomp and politics - and from the fledgling president a disciplined performance and a well-crafted speech.
From the get-go it was clear this was going to be something different.
Having been chided for his seeming unwillingness to speak out about recent anti-Semitic attacks and the gunning down of two Indian engineers in Kansas, this was the first topic he addressed.
As he waited to leave the White House to come to Congress, TV cameras caught him rehearsing his speech in the back of the presidential limousine.
And when you're saying something new, you need to practise. This was optimistic, warm, devoid of personal attacks. And forget the isolationist rhetoric - this was America in the world.