Can Afghan military turn the tide in Taliban fight?
25 April 2017

From the section

Asia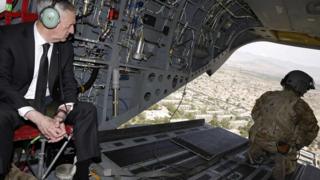 US Defence Secretary James Mattis was filmed beside an open cargo door as he flew in to Kabul on Monday. It was a glamorous image, but he could scarcely have flown into the country on a less auspicious day.
In the morning both Defence Minister Abudullah Habibi and the Army Chief of Staff Qadam Shah Shahim had handed in their resignations in the wake of the Taliban attack on an army base outside Mazar-e Sharif on Friday. It was the deadliest single attack on a military installation in the entire 16-year history of the Afghan conflict.
When I was shown around the base the message was that although mistakes were made, the Taliban subterfuge had been particularly thorough.
The Taliban fighters arrived in Ford Ranger trucks painted in a perfect facsimile of Afghan army vehicles. They had full uniforms and plausible paperwork; one of the team was disguised as a casualty complete with a bloodied bandage around his head and an IV drip in his arm.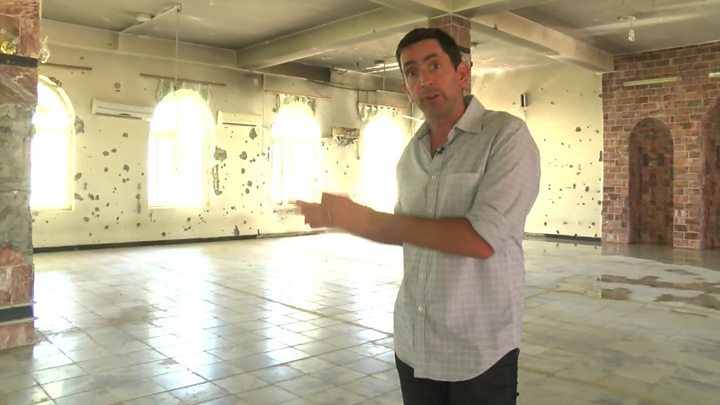 But even this elaborate ruse should not have resulted in the carnage that ensued. The 10 Taliban attackers are believed to have killed around 170 Afghan soldiers. It was a major blow to morale in the military, but also in the country at large.
Fighting season
Read full article Can Afghan military turn the tide in Taliban fight?