Market turmoil as Britain chooses Brexit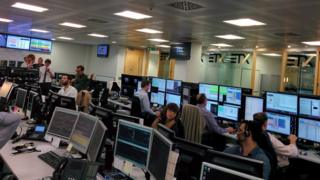 Those who support Brexit say that it is now time for a calm and considered approach.
It is not clear the markets will allow for that.
As Bill O'Neill, the head of the UK investment office at UBS Wealth Management, said: "The markets will not wait, they are a discounting machine and they will over-react first, think later."
We have already seen a taster of that reaction to the referendum decision.
FTSE Futures, the index traded ahead of the opening of the London markets, is down nearly 9%.