France says City at risk post-Brexit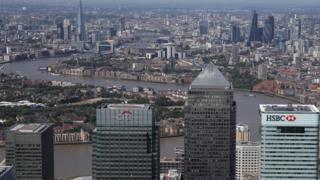 One of the most important sectors at the heart of the Brexit negotiations will be financial services.
As Mark Carney said, London is "effectively, the investment banker for Europe" and the City is the financial capital of the European Union.
Nearly 80% of foreign exchange trading and 30% of all bank lending in the EU flows through the UK.
How much that will change after Britain leaves the European Union is a matter of increasingly tense debate.
In the UK, very senior figures within the financial services sector argue that it is "nonsensical" to argue that after Brexit, large amounts of euro-denominated trading should move on to the continent.