Osborne's big worry - lack of wage growth
8 February 2016

From the section

Business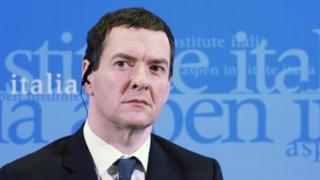 Here's a starter for ten: What was Ed Balls' Fiscal Rule?
Any takers? No? At the back there, come on, you must have been paying attention.
Well, the then shadow chancellor announced it in 2014.
Labour, he said, would make a "binding fiscal commitment" to "balance the books, deliver a surplus on the current budget and get the national debt falling in the next Parliament".
Whether this was economically literate was not really the point - it was a political offer to the public with one central message: you can trust Labour with the public finances.