Banks warned on ballooning consumer borrowing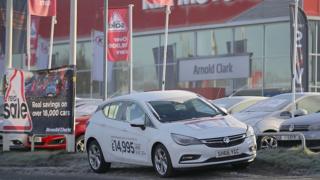 Ultra low interest rates were put in place after the financial crisis to stop a recession turning into a depression.
Many believe they worked.
Alongside a huge money-printing exercise to keep the financial system operating.
Some of the consequence of those policies are now becoming clear.
A struggling economy has meant income growth has been low, and at present, real incomes are falling as inflation approaches 3%.
Read full article Banks warned on ballooning consumer borrowing