Carney rips his shirt off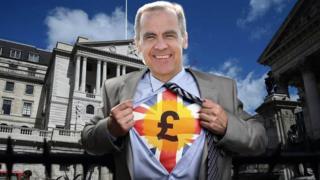 The Bank of England is not very confident about the future of the economy.
It says growth will fall dramatically, announcing the biggest downgrade to its growth forecast since it started inflation reports in 1993.
The economy, it says, will be 2.5% smaller in three years' time than it believed it would be when the Bank last opined on these matters in May.
Unemployment will rise (although only marginally), inflation will rise, real income growth will slow and house prices will decline.
Growth, the Bank believes, will fall perilously close to zero over the final six months of this year.