Will pensions be hit by Brexit?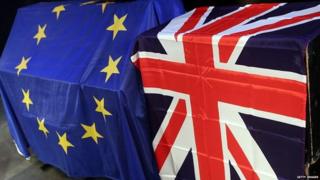 House prices lower, unemployment higher, real incomes down, a year long recession and now, poorer pensioners.
It might seem but a short wait for the Four Horsemen of the Apocalypse, given the amount of gloomy economic analysis that has been published on what may happen should Britain vote to leave the European Union.
All the different effects are actually derived from one significant starting point - that the economy would be smaller if the UK left the EU relative to where it would be if "remain" won on June 23.
On this issue, with varying degrees of pessimism, there is widespread - though not total - agreement among economic institutions from the International Monetary Fund to the Bank of England.
Whether that effect is short-term or long-term is more widely disputed.
A snapshot