Is inflation all down to Brexit?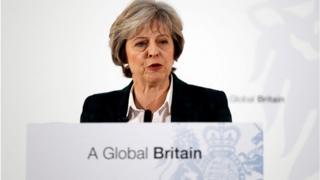 It was Harry S Truman who famously pleaded for a one handed economist, so tired was he of proponents of the dismal science saying "well, on the one hand, sir... but on the other..."
Sadly for the 33rd President of the United States, you would need a lot of hands to explain today's surprisingly rapid increase in inflation.
Rising global commodity prices are pushing up inflation pressures around the world.
As global growth strengthens, that upward pressure is likely to increase.
In 2015 and early 2016, we saw a period of deflation - falling prices - in key sectors such as fuel and clothing, so the rise now (in comparison with a year ago) is particularly stark.