The economy and Brexit – a tangled tale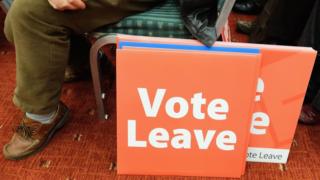 Today eight economists have struck out against much mainstream economic thinking and suggested that the UK economy would flourish outside the European Union.
The Economists for Brexit argue that if the Vote Leave campaign is successful on 23 June, the UK can look forward to faster growth, lower prices and a larger economy.
They are up against formidable opposition - what those who support Britain remaining in the EU call the "consensus view" that the UK would be poorer if Brexit were to happen.
The group that make this argument includes the Bank of England, the Treasury, the International Monetary Fund, the Institute for Fiscal Studies and the London School of Economics.
The studies they have produced are indeed substantial and serious.