Barclays – back to the future
13 October 2015

From the section

Business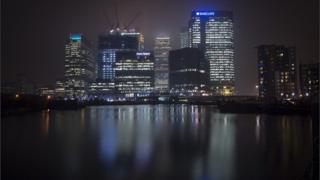 In 2012, Bob Diamond departed as chief executive of Barclays in what was described by many of his allies as a "drive by shooting".
The man holding the sawn-off shotgun was Lord King, then the governor of the Bank of England, who had come to the end of his limited patience with a man who had a big smile, a multi-million pound remuneration package and ran a bank that had just admitted manipulating international interest rates to its own advantage.
To many in the UK establishment, Mr Diamond was also guilty of running a bank whilst American. His swashbuckling style did not seem to fit the more sober, post-financial crisis world.
And corrupt behaviour among his own bankers did not exactly help.
The problem for Barclays' board seeking to find a replacement for Mr Diamond was that they were caught between two conflicting options.