Theresa May's poverty headache in quest for fairer system
7 December 2016

From the section

Business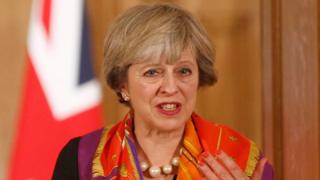 "My politics are based not on some economics theory," Margaret Thatcher once said, "but on things I and millions like me were brought up with.
"An honest day's work for an honest day's pay." Capitalism was "nothing less than a crusade to enfranchise the many in the economic life of the nation".
Politicians - and indeed supporters of free market economics - have long feared a society where some people flourish to great personal gain and others miss out at great personal loss, despite their best efforts.
That way lies the chaos of a resentful backlash. And capitalism does not like chaos.
Last week, Andrew Haldane, the chief economist of the Bank of England, warned of a country where economic divisions are growing.
Read full article Theresa May's poverty headache in quest for fairer system