Katty Kay: Sick and feeling guilty in a busy news week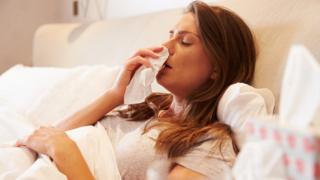 I'm sick. I have shards of glass where my throat used to be. There are hot skewers in my ears (my husband says this is not true; he lies).
Getting out of bed to refill my water glass takes more physical effort than I usually exert in a week. My bed has disappeared under a pile of disgusting used tissues.
I look, feel and sound revolting. I am revolting. My doctor says I have bronchitis, or flu and bronchitis, or flu and an infection.
That sounds mild compared to what I feel. And I confess I was hoping for a more spectacular diagnosis, if only to relieve my guilt.
I should be at work this week. Tillerson is being grilled. Obama is tearful. Strange sexual allegations are trending.
Read full article Katty Kay: Sick and feeling guilty in a busy news week