How getting fired made my career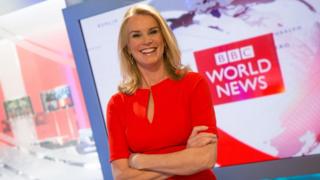 I was recently asked to write about resilience, in light of a new book on the subject by Facebook executive Sheryl Sandberg. These are my thoughts.
It wasn't that I wasn't good at my job, he assured me, it was just that I didn't have much personality.
That was when I realised I was being fired.
The anchor who was going to replace me, my boss said, simply had more on-air character. It was apples and oranges really, he added, with all the bedside manner of a limp fish.
To this day, I'm not sure if I was the apple or the orange, but I do know you can't argue against being the wrong type of fruit. I was out, the new guy was in and my dreams of becoming a TV anchor were over.