Charlottesville violence: America - diminished and dismissed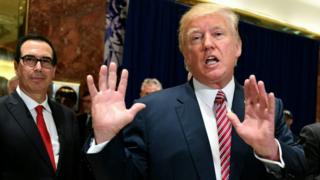 I've just returned to Washington after a few weeks in Europe. In 20 years of living in the US, I've never returned to a country so dispirited, nor so dismissed.
I include in that the anti-Americanism that surrounded the invasion of Iraq and the trauma of the financial crash.
Dispirited.
Back in 2004 and 2008 Americans were by and large united, or at the very least they were not so angrily divided. One might think that the sight of swastikas on American streets would indeed unite the country in unwavering purpose. Not so.
The country is so mired in political division that even Nazi symbols have become political symbols some can live with if they feel that condemning them would give succour to their opposition.
Read full article Charlottesville violence: America - diminished and dismissed