Brexit meets Alice in Wonderland
12 June 2017

From the section

Europe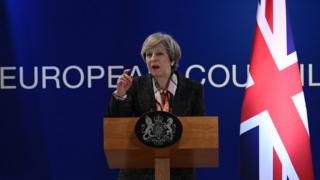 It feels a bit like Alice in Wonderland.
Politics in the UK turned inside out and upside down after last week's general election. Things that certainly were not going to happen (like Labour's Jeremy Corbyn doing well) did, while what was definitely expected to happen (a Tory majority for Theresa May) did not.
The Mad Hatter's Tea Party is scheduled a week from today: that long-awaited face-to-face meeting between the chief Brexit negotiators of the EU and the UK. The very first one since the UK voted to leave the European Union a year ago.
While fireworks and expletives may be ricocheting off the walls behind closed doors, in public both sides will put on their most serious expressions and make out that nothing has changed. At all.
Though, of course, it has.
Nervous wait