Yorkshire electorate baffled at how its MEP is replaced
28 November 2016

From the section

England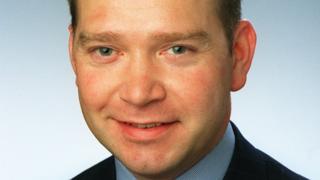 Alex Story confidently announced as long ago as September that he was delighted to become the new Conservative MEP for Yorkshire and the Humber.
There was one slight problem for the former Olympic rower.
He had not been invited to take the seat which had become vacant when David Cameron sent his party's previous MEP, Timothy Kirkhope, to the House of Lords in his resignation honours list.
There followed weeks of claim and counterclaim which must have completely baffled those who hold the simplistic view that in a democracy the local electorate decide who will be their member of parliament.
What has emerged is that when it comes to the European Parliament things are a bit more complicated than that.
Ballot box bypass
Read full article Yorkshire electorate baffled at how its MEP is replaced