South Yorkshire pit rescued by workforce forced to shut
21 August 2015

From the section

England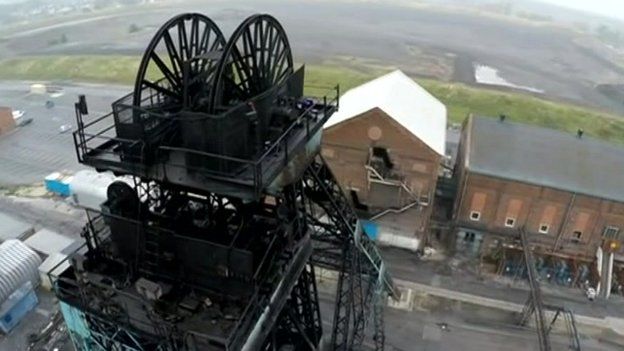 It was with a sense of disbelief that I turned up with a satellite television truck a few days ago to report on the closure of the last deep mine in the coal fields of South Yorkshire.
I have reported on the coal industry in one way or another for 35 years and even as big chunks of it were sold off, the idea that all of it would shut down in my lifetime is still hard to take in.
Yet as a convoy of vehicles from court-appointed administrators drove past me to take possession of Hatfield Main Colliery just outside Doncaster, it marked the final chapter of more than two decades of struggle to save the pit.
During that time commercial operators have come and gone, forcing the workforce to step in twice to invest their own money to keep it alive.
The end of Hatfield's precarious hold on survival became inevitable towards the end of 2014 as international coal prices dropped so low that it was cheaper for power stations on its own doorstep to burn fuel from Russia or Columbia.
Blood on the coal
Read full article South Yorkshire pit rescued by workforce forced to shut