Yorkshire's missing UKIP contenders
22 August 2016

From the section

England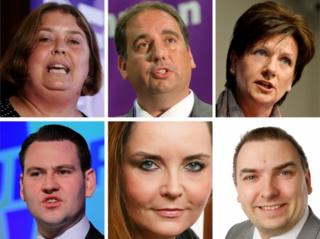 There was more than one puzzled face in the audience when the UK Independence Party campaign to replace Nigel Farage as leader arrived for its only event in Yorkshire.
The 90 or so members who turned up in Wakefield came armed with questions for all six contenders.
It took a long time before it dawned on them that they need not have bothered preparing anything to put to the bookie's favourite, East of England MEP Diane James, or the Lambeth-based NEC member Liz Jones.
Neither of them turned up.
The assumption was that they would dash in at any minute embarrassingly promising that under a UKIP government the train service to Wakefield would arrive on time.