The Great Unbundling: Google, Uber, HBO as the "disrupters"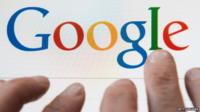 Google and Uber are the latest tech companies to disrupt how services are provided. "Unbundling" describes how mobile technologies and social media are affecting the products offered by traditional businesses.
Google as a mobile phone company
Google's "Project Fi" is offering mobile phone services on its Nexus phones. It launches the web search engine into the mobile phone industry with a competitively priced offering: $20 per month for phone and texts and another $10 for data services.
Significantly, customers only pay for the data that they use, so it breaks apart the bundled mobile packages offered by traditional providers like Sprint and T-Mobile.
Google is using their infrastructure and targeting just their core customers, so it's not a big venture but a notable one as it "disrupts" the standard offerings with an unbundled package. Usage-based pricing has the potential to disrupt the industry.
Uber as a shopping service
Similarly, the co-founder of Uber is taking on e-commerce giants, Amazon and eBay, with the Operator app.
Read full article The Great Unbundling: Google, Uber, HBO as the "disrupters"