Afghanistan's leaders face battle for peace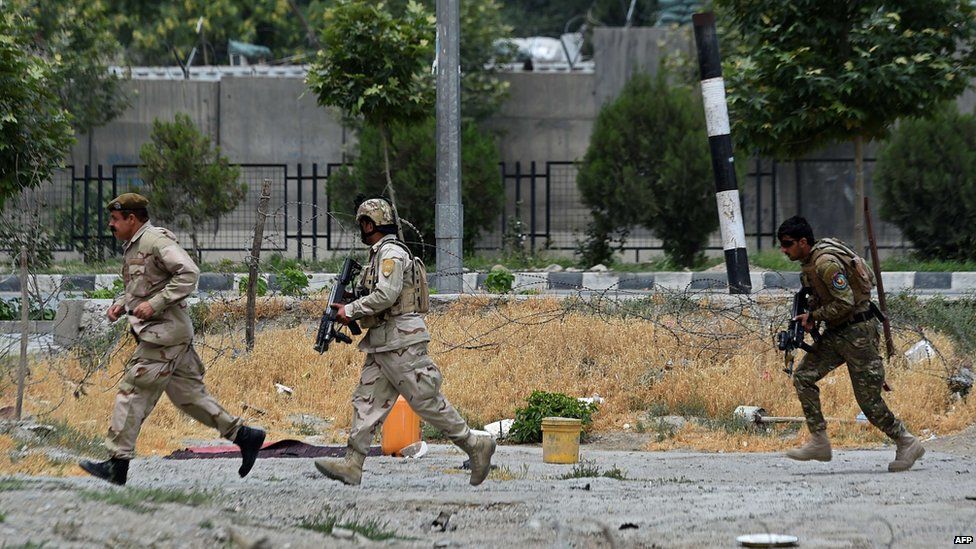 Will there be more and more months of horrific violence in Afghanistan, or will there be historic negotiations?
This year has already seen some of the most important Taliban gains on the battlefield, and the most significant period of informal talks.
Some dared to hope this would be the year when formal discussions between the Taliban and the government stood their best chance of inching forward, after years of a stubborn stalemate and searing attacks.
But this week's audacious attack on parliament has again shredded a slim thread of hope.
The timing magnified the symbolism of this moment - Afghan MPs had gathered, in the holy month of Ramadan, to finally confirm the appointment of a new defence minister, when the assembly was shattered by explosions.
Read full article Afghanistan's leaders face battle for peace