From boring to hip: Canada's changing international reputation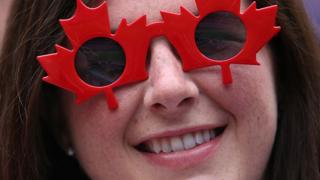 It's hard to forget that first rude awakening when you realise what others really think of your country.
For me, it was February 1988.
There I was, living in the great city of London, after I finally obtained a work permit.
And there it was, in black and white in a British newspaper covering the Winter Olympics in the western Canadian city of Calgary.
"One of the world's coldest countries in winter excels in its sports". And, the columnist wrote, if there was an Olympics for being boring, Canada would also win gold.
Read full article From boring to hip: Canada's changing international reputation