New UN chief Antonio Guterres will listen to the world
18 October 2016

From the section

World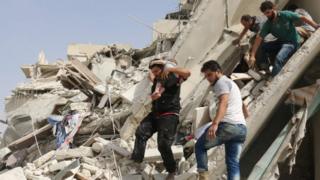 Talk to people who know Antonio Guterres and you hear the same refrain - the newly elected UN secretary general is a very good listener.
"He has this ability to stand his ground on important issues but still make you feel he's heard and understood your point of view," reflects Ninette Kelley who now heads the New York office of the UN's Refugee Agency, UNHCR.
Other staff are equally complimentary.
"His background - from heading the Socialist International to leading a Nato nation like Portugal - meant he was welcome everywhere including Moscow, Beijing, and Washington," recounts Melissa Fleming, a key adviser on Mr Guterres' transition team, when we meet on the day he is unanimously approved by the UN's General Assembly.
She pays tribute to him on her Facebook page, describing the energy in the hall on that day as "high and hopeful".
Read full article New UN chief Antonio Guterres will listen to the world