Qatar crisis deepens as Gulf sides stand their ground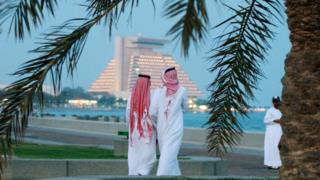 Three weeks in to the worst Gulf crisis in decades, questions are still being asked about why unprecedented diplomatic and economic sanctions were imposed on the state of Qatar by its powerful neighbours.
Now even Washington is expressing doubt.
"We hope the list of demands will soon be presented to Qatar and will be reasonable and actionable," was the diplomatically phrased message of US Secretary of State Rex Tillerson.
His polite nudging came a day after an unusually blunt statement from Washington over a delay in providing details that had "mystified" state department officials.
"At this point, we are left with one simple question: Were the actions really about their concerns regarding Qatar's alleged support for terrorism, or were they about the long simmering grievances?"a spokeswoman asked.
Read full article Qatar crisis deepens as Gulf sides stand their ground