MP with committee clout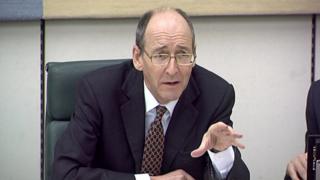 If there is any one MP who has dramatised the increased clout of the Commons select committee system, it is Andrew Tyrie - who announced today he is quitting Parliament at the election.
A flinty, austere, exacting figure, Tyrie has been chair of both the Treasury select committee since 2010, but probably reached the zenith of his influence leading the Parliamentary Commission on Banking Standards, which helped shape the post financial crisis framework for the banking system, pushing the government rather further than it wanted to go, in the process.
Set up in 2012, in the wake of the LIBOR interest-rate-fixing scandal, the Commission yomped through a prodigious amount of policy work at a gruelling pace.
Its vast reports had huge leverage over the post-crisis banking legislation, not least because the authors sat in both the Lords and Commons - and those in the Lords, including the former Chancellor Lord Lawson, and the Archbishop of Canterbury, Justin Welby, were influential voices in debates on banking legislation, at a time when those issues were politically radioactive
By the end of its life, relations on the Commission had frayed to the point that members were briefing against each other in pretty venomous terms.