Week ahead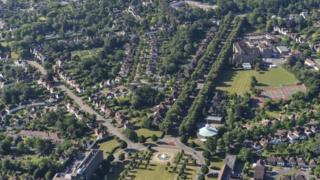 It's telling how concerned lots of MPs are about lots of different aspects of the planning system.
The accumulating amendments and new clauses that assorted MPs want to attach to the Neighbourhood Planning Bill this week reflect issues many of them are clearly tripping over, around the working of the (relatively) new-look planning process, and the kind of developments that are getting through it, so that the bill provides what looks like the most contested action in the Commons this week.
Elsewhere, with Parliament on the glide-path to its Christmas break, it's another relatively quiet-looking week of business ahead, although their lordships have some meaty chunks of the Policing and Crime Bill to debate on Monday.
MPs have another by-election result to chew over, and the new member for Sleaford and North Hykeham, Dr Caroline Johnson, will probably appear to take the oath on Monday, having comfortably held the seat for the Conservatives.
There is, however, plenty of interesting action on the committee corridor, with important hearings on prisons, industrial strategy, and the future of the NHS, involving some senior ministers.