A break for punch-drunk politicians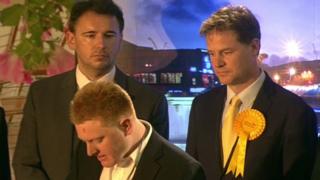 So farewell, then: majority government, the EU, deficit reduction, new grammar schools, Commons clerks with wigs, MPs with ties, and Nick Clegg.
Parliament's summer break gives a punch-drunk political establishment a much-needed chance to ponder the total transformation of the political scene over the year since the EU referendum.
But Parliament and in particular the Commons will now be critical to whatever decisions the government attempts to push through, whether on Brexit, social care funding or pretty much anything else.
So, leaving aside the PM and the Labour leader, who will be the key figures?
John Bercow
In other circumstances Mr Speaker would be cruising toward the end of his period in the chair. In this unexpectedly hung Parliament, he has been reinvigorated and shows no signs of moving on.