Week ahead in Parliament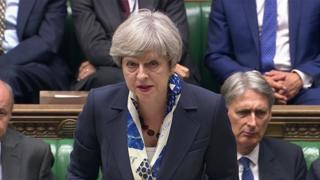 The new Parliament swings into action next week with votes on the Queens Speech in the Commons and Lords.
And behind the scenes the whole place is seething with intrigue and jockeying for position.
The first point to make is that almost no-one imagined the election two weeks ago would lead to the current hung Parliament, so all kinds of factions and individuals are still coming to terms with the new scenario and are still working out their objectives and strategies.
Already the government has made its opening procedural gambit of declaring a two-year parliamentary session. I doubt this move is anything to do with avoiding a vote on a Queen's Speech in 2018, as some have speculated.
To be sure it would be bad news for any government to be defeated on their legislative programme, but Labour can table a no-confidence motion at any time, so removing one possible occasion for such a vote seems an unlikely ploy.