Week ahead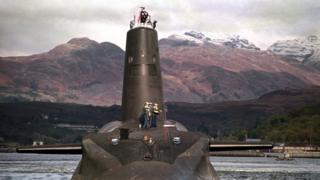 After the dizzying pace of events at Westminster in the three weeks since the referendum, exhausted MPs and peers are rather tottering to the end of term on Thursday.
But before they depart, there are a couple of major events lurking in the final week - the big one is the vote on building four new Trident submarines, to extend the life of Britain's nuclear deterrent.
The second is the launch of an attempt to punish Tony Blair (see Monday).
With the referendum over and a new prime minister in place, some oven-ready government announcements may be heated up and presented to Parliament. For some weeks the usual grid of major events set by Downing Street has been missing from the normal pattern of politics, so may long-awaited announcements like the details of the Childhood Obesity Strategy finally be unveiled?
Here's my rundown of the week ahead:
Monday