Week ahead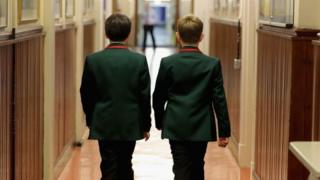 The torch of government has been passed to a new generation of ministers and all kinds of policies are changing.
Next week's political highlight looks likely to be the unveiling of the government's new policy on grammar schools (see Monday) but there will be plenty of other areas in which MPs will want to quiz the new Cabinet team on which previous policies remain operative.
And there will be vast (self) interest in the Commons on the unfolding of one particular previous policy - that of reducing the size of the Commons.
When the Boundary Commission unveils its proposals for the re-drawing of the map of parliamentary seats on Tuesday, it will become clear which MPs will have to fight for their political survival, and with whom. Previously amicable neighbours may suddenly become rivals as their seats are merged or abolished, with an unpredictable impact on party discipline across the House.
Here's my rundown of the week ahead.
Monday