The week ahead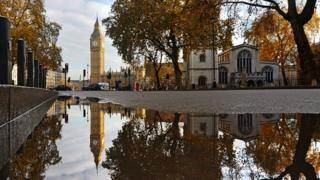 National security and mega-important spending decisions dominate the coming week in Westminster, with the government's strategic defence review and the chancellor's comprehensive spending review due to be unveiled in the Commons, expect both to be heavily trailed in the Sunday papers and for subsequent detailed scrutiny on the committee corridor to expose some interesting nuances.
Here's my rundown of the week ahead:
Monday November 23rd
The Commons opens at 14:30 ( GMT) with defence questions and remains on that subject for some hours, as the prime minister announces the findings of the 2015 national security strategy and the strategic defence review (he also handled the announcement of the 2010 review). This is a delicate issue across the chamber. There are plenty of Conservatives who are deeply uneasy about the state of the armed forces, even as they hoot at Labour's unilateralist leadership. A key concern is meeting the NAT0 target of 2 per cent of GDP for defence expenditure, but expect some rigorous scrutiny of what is counted towards that total; pensions? Some international aid spending?
Meanwhile Labour has some stark divisions of its own, with pro-nuclear MP John Woodcock chairing a backbench policy group, could this be an early example of different lines coming from the chair of the backbench policy group and from the official party spokesperson, Maria Eagle.
In addition, the defence select committee is due to publish a report previewing the review on Saturday 21st, expect committee chair Julian Lewis and his members to "mark the card" of the SDSR against their recommendations.