Is DUP-Tory courtship cooling off?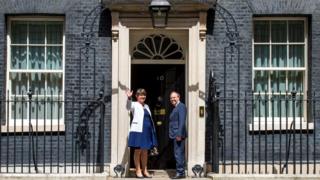 Sir Jeffrey Donaldson has poured cold water on reports that his party was seeking an extra £2bn in health and infrastructure spending.
That was - according to the Lagan Valley MP - "wild speculation" and "wide of the mark".
However, the sources for those reports were reliable - so is it possible the DUP is now seeking to manage down the expectations of its supporters?
Perhaps Newsnight's Nicholas Watt was closer to the mark when he reported that the DUP was looking for £2bn, but the government was offering only £750m.
Although the big cash sums are eye catching, the negotiations are more wide ranging. The DUP also wants changes, for example, to Air Passenger Duty and the bill for lowering Corporation Tax.