NI ministers may benefit from Brexit restraint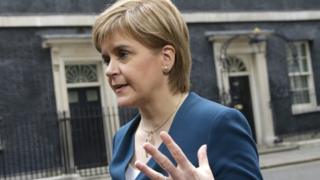 Nicola Sturgeon was the centre of attention at this week's Downing Street Brexit meeting.
The Scottish First Minister pronounced herself frustrated by what she sees as the lack of a UK government strategy for the forthcoming negotiations with the EU.
By contrast, the Stormont duo were extremely restrained, arguing it is important they are represented at any Brexit talks but not voicing much criticism of Prime Minister Theresa May.
Clearly it's hard for the Brexiteer First Minister Arlene Foster and the Remainer Deputy First Minister Martin McGuinness to be too vociferous without getting into difficult terrain.
But it's being seen as an achievement in the corridors at Stormont Castle that the two leaders were:
Read full article NI ministers may benefit from Brexit restraint