Most Northern Ireland MPs to support David Cameron on Syria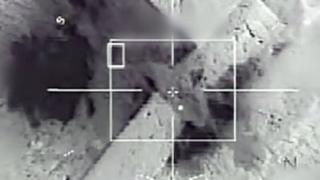 As the House of Commons prepares to vote on David Cameron's call for air strikes against IS held territory in Syria, it looks like a majority of Northern Ireland MPs will back the prime minister.
The DUP, which has eight MPs, has said it "will have further discussions with the government and will need to see the motion which will be voted on".
The party said its deputy leader Nigel Dodds has "consistently said there needs to be a plan with a clear exit strategy".
However, Mr Dodds has previously been quoted as stating "we have always said we can back British military force, provided it is realistic and in the national interest. The scene is set for our action being just that."
In the Commons last week, Mr Dodds went even further in indicating his party's support for air strikes. The North Belfast MP warned against "the consequences of appeasing and indulging terrorism".
Read full article Most Northern Ireland MPs to support David Cameron on Syria