Big changes could follow Northern Ireland Assembly election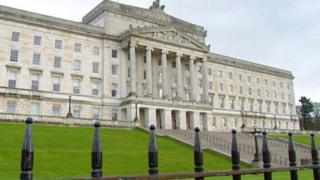 Although the assembly has wound down with almost clockwork-like inevitability, it should not be forgotten that the breakdown of Stormont wasn't pre-determined.
Despite their differences over Brexit and the legacy of the Troubles, the DUP and Sinn Féin maintained remarkable discipline after first the UUP, then the SDLP decided to leave the executive.
Until mid-December, the two parties' joint approach also extended to the Renewable Heat Incentive (RHI) scandal.
When a BBC Spotlight investigation into the RHI affair stirred widespread public concern, both parties appeared to be making progress behind the scenes in arranging some kind of an investigation. This would have supplemented the Public Accounts Committee which had been taking evidence on the scandal since September.
But after former DUP minister Jonathan Bell broke ranks on a Nolan TV special on 15 December those attempts to manage the crisis within the walls of Stormont Castle broke down.
Read full article Big changes could follow Northern Ireland Assembly election