NI Assembly election: Hustings events remain key part of campaign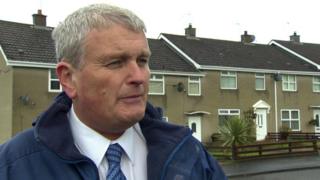 Back in March the former DUP health minister Jim Wells told the BBC his party was going to avoid election hustings during this campaign.
It is easy to understand why Mr Wells took that view, given the furore over the controversial comments he made during a discussion of same sex marriage at a hustings event before last year's Westminster election.
Not surprisingly, Mr Wells' colleagues haven't observed any hustings boycott.
Paul Givan, for example, turned up to a debate I hosted at a school in the Lagan Valley constituency last month that featured a number of would-be MLAs.
Then, earlier this month, Mr Wells himself attended a hustings type event that concentrated on health care provision in South Down.
Read full article NI Assembly election: Hustings events remain key part of campaign