Latest Stormont political crisis has 1990s time-warp feel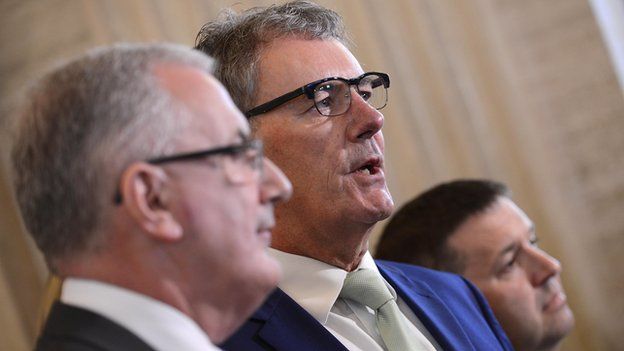 During the long months when the dark budget cloud hung over Stormont, the one silver lining it was possible to point to is that the nature of the problem - disagreement over welfare policy - showed how much the landscape had changed.
The parties were at loggerheads, but over social and economic issues, not paramilitaries and the border.
Not so the current crisis, that has the feel of a 1990s time-warp about it.
IRA activity, guns and government and unmasking the true identity of supposed anti-drugs vigilantes - we have seen it all before.
Last time, the pressure on the moderate Ulster Unionist Party (UUP) led to its eclipse by the hardline Democratic Unionist Party (DUP).
Intensive
Read full article Latest Stormont political crisis has 1990s time-warp feel