Has British democracy let its people down?
12 June 2017

From the section

UK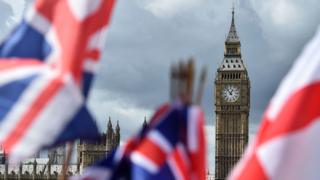 Parliamentary democracy is one of the British values that English schools are now required, by statute, to promote during lessons - not debate, not discuss, promote.
If some teachers interpret their new role as propagandists for this kingdom's existing system of governance, that would be a shame, because right now our democracy is not serving this country particularly well.
Far from providing the stability and legitimacy it promises, our peculiar democratic system has served to expose and deepen social divides.
It has contrived to leave our country perilously vulnerable at a critical moment in its history.
Rather than seeking to close down critical challenge of our form of democracy, we need a serious and urgent conversation about how we can improve matters.
Read full article Has British democracy let its people down?