New evidence supports cover-up claims in Ibori case
16 September 2016

From the section

UK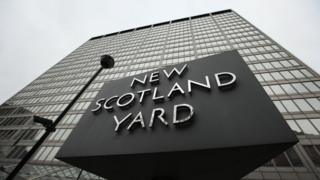 Claims that Scotland Yard and the Crown Prosecution Service (CPS) covered up evidence of police corruption in a high-profile money-laundering case have been given new weight after the discovery of a substantial number of documents suggesting an officer did take bribes.
The previously undisclosed material came to light after the Director of Public Prosecutions, Alison Saunders, demanded a review into the conviction of Nigerian politician James Ibori.
The internal investigation followed allegations by defence lawyers that prosecutors had "wilfully misled" judges about the existence of evidence that could support corruption claims. Now defence solicitors are being sent previously unseen documents discovered during the review.
In a statement the CPS reveals how "the review team found material to support the assertion that a police officer received payment in return for information".
"The review team has now concluded that this material should have been disclosed to the defence and the process of disclosure to relevant parties is under way."
Read full article New evidence supports cover-up claims in Ibori case