How should politicians reconnect with voters?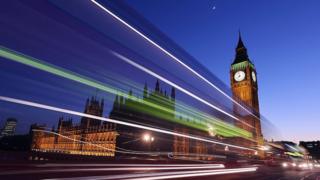 Excited about the election? Travelling around Britain and talking to people about politics, the sentiment which emerges as strongly as any is that they feel disconnected from power. Their voice isn't heard. Elections don't change much. Democracy doesn't work for them.
More than anything else, I think it was that which drove the Brexit vote, a feeling among millions that decisions that changed their lives and their communities were being made in a faceless office in Whitehall or, worse, a mirrored-glass building in Brussels.
Resentment at the EU is often matched by resentment of London. In one of the most centralised countries in the Western world, "taking back control" is really a desire to have far greater say over the destiny of your town or your job or your family.
And so an existential challenge for the government of the United Kingdom is to convince the citizenry that power will be returned to them.
It is an ambition that the prime minister has spoken about on several occasions and large chunks of her party's manifesto are devoted to it.
Read full article How should politicians reconnect with voters?