For Osborne, foreign policy is strictly business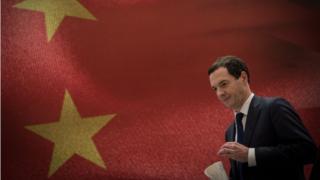 There are few more precarious positions than prime minister-in-waiting.
Two good rules of life in general and politics in particular are that the frontrunner usually stumbles and the number two never gets the job.
But this may be George Osborne's week, and it will be well worth watching how he makes use of what his recent hosts might call "a period of strategic opportunity".
Indeed, his trip to China gives us a glimpse, perhaps not of "Osbornism" but of how he sees the world.
It suggests a clear-headed but not very exalted vision of Britain's place in the global reordering and a strategic sense of how to deal with this, tactically bold to the point of recklessness.
Read full article For Osborne, foreign policy is strictly business