Naked Nigel, the God Kek and modern politics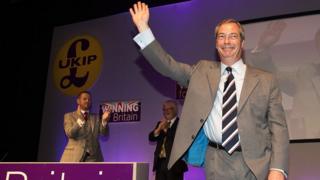 Nigel Farage raised a laugh to the last - going skinny dipping the evening after his valedictory speech at the UKIP conference. Gone, but he shouldn't be forgotten - there are valuable lessons from his career for those who want to understand the US presidential election.
First, look at that ability to defy convention, make jokes and generally look as though he is having huge fun.
In an age when most politicians are buttoned up, walking a tightrope set up by a media longing for a pratfall, where honesty is defined as a gaffe, and deviations from their norms are ruthlessly punished, there is considerable appeal in a politician who cheerily waltzes through the minefield whistling.
But if it was that simple every one would do it.
Something important has happened.
Read full article Naked Nigel, the God Kek and modern politics