Could the European Union fall apart?
6 December 2016

From the section

Europe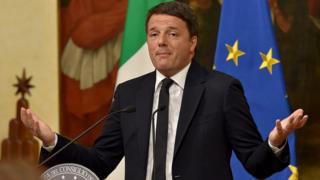 It has been a dreadful year for the European Union. It has just got a lot worse. Next year could transform a looming existential threat into a terminal reality. The end of a joint 60-year project to transform the politics of an entire continent is now a distinct possibility.
Some would greet the prospect with glee, others with horror. But few have thought through what it would mean if the pillars came crashing down.
The Italian vote means, as here, a populist, anti-establishment surge has defenestrated a prime minister.
There, as here, a new prime minister may be anointed without the bother of a general election. There, unlike here, that would probably further stoke the fires of popular discontent.
Either way, sooner or later (which means in 2018) the main opposition, the Five Star movement, could be elected promising a referendum on membership of the euro, if not the European Union itself.