Turbulent times ahead for the cabinet?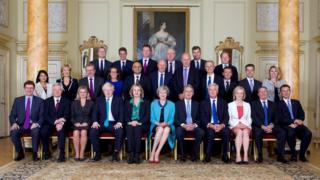 Top marks to Theresa May for pulling off the trick of appearing, for three months at least, briskly self-confident and robustly in charge.
Now it is starting to get difficult.
If she was seen initially as the new Iron Lady, her feet may prove to be made of flimsy tin.
Heathrow exposes the new reality. The government has finally made a decision, long delayed because of internal party opposition. The compromise is that disarray becomes the new unity.
Cabinet ministers can vigorously campaign against it for at least a year. The foreign secretary will do so and there's been one resignation which will force a by-election.