Defence Review: Fighting old battles?
24 November 2015

From the section

UK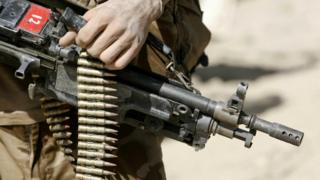 Generals, so the old saying goes, are always preparing to fight the last war.
This Strategic Defence and Security Review, the UK government's attempt to shape the armed forces for the coming five years, to be fair to its authors, doesn't do that.
Rather, it imagines the last war Whitehall would like to have fought, had it been able to.
How so? Well, rather than shape the military to fight the sort of campaign it waged in Helmand, Afghanistan, during 2006-12, Monday's paper imagines the type of action that might have happened if Parliament had voted in 2013 to bomb President Bashar al-Assad's forces in Syria, or other similar, limited, actions fought at arm's length.
So the big winners from Monday's review, or SDSR, are air-power and special forces.