New commissioner sets out FOI plans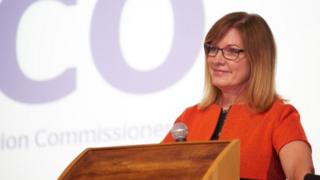 The UK has already placed its monetary policy in the hands of a Canadian, the Bank of England governor Mark Carney.
Now it's going to fall to another Canadian to decide whether the British government's secrets should indeed remain secret.
She is Elizabeth Denham, who has recently taken up her new role as the UK's information commissioner, who oversees freedom of information (FOI) and data protection.
Previously she was the information commissioner in the Canadian province of British Columbia, where she was particularly noted for a hard-hitting investigation last year into a ministerial official deleting emails covered by an FOI request.
Ms Denham found that records had been wilfully destroyed, emails had not been properly preserved and FOI searches had been negligent.