FOI Commission: Why has it surprised observers?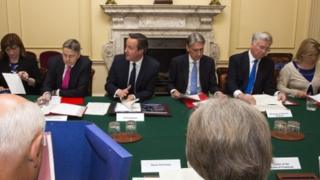 Ministers have chosen not to make sweeping changes to the Freedom of Information (FOI) Act, including ruling out fees for requests for information.
The decision follows publication of a report by an independent commission asked to examine the Act.
There had been concerns within government "sensitive information" was being inadequately protected, while campaigners feared an attempt to curb powers to hold public bodies transparently to account.
---
Why have possible restrictions on FOI been blocked?
When it was appointed, the government's Freedom of Information Commission was derided by some as an "establishment stitch-up" that would inevitably lead to tough curbs on the public's right to know what its rulers are doing.
In fact the Commission's report has surprised many, being more sympathetic to greater openness than expected, while also backing some changes that would help public authorities to keep some material secret.
Read full article FOI Commission: Why has it surprised observers?