'Jihadi John' death at centre of dispute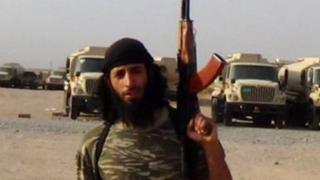 Mohammed Emwazi, the British jihadist who featured in beheading videos by so-called Islamic State and became known as "Jihadi John", is dead, according to, amongst others, Barack Obama and IS's own publication.
On the other hand, maybe he isn't dead, according to the University of Westminster in London, where he was a student, and the Information Commissioner's Office.
This question is at the heart of a freedom of information (FOI) dispute between the university and the BBC. The Information Commissioner has now backed the university.
After this was reported, the commissioner's office issued further justification for its stance, arguing that there is no definite proof that the Mohammed Emwazi who attended the university is the same one identified as "Jihadi John".
This stems from an FOI request made in February by my BBC colleague Chris Vallance, a Radio 4 reporter, who asked the university for all the electronic records it had about Emwazi.