CIA fears about 1980s Labour 'threat' revealed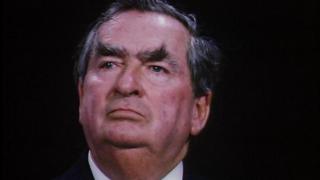 The Labour Party is "in the hands of urban leftists given to ideological extremes with only fringe appeal".
That isn't an assertion about today's politics. It was the verdict of the US Central Intelligence Agency on Labour back in 1985, in a memo for the agency's director on the early phase of Neil Kinnock's leadership.
This memo is one of millions of the CIA's historical records which have just been made available online. Previously researchers had to actually visit the US National Archives in Maryland in order to access this database of declassified documents.
The records reveal the deep level of concern inside the CIA about the strength of the Left within Labour in the early 1980s, a political force which the agency regarded as anti-American.
A report written in the run-up to the 1983 general election states that "a Labor majority government would represent the greatest threat to US interests".
Read full article CIA fears about 1980s Labour 'threat' revealed