Local voting figures shed new light on EU referendum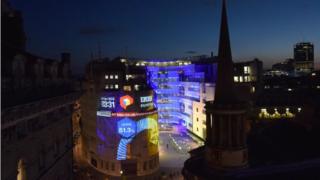 The BBC has obtained a more localised breakdown of votes from nearly half of the local authorities which counted EU referendum ballots last June.
This information provides much greater depth and detail in explaining the pattern of how the UK voted. The key findings are:
---
The national picture
Education
A statistical analysis of the data obtained for over a thousand individual local government wards confirms how the strength of the local Leave vote was strongly associated with lower educational qualifications.
Wards where the population had fewer qualifications tended to have a higher Leave vote, as shown in the chart. If the proportion of the local electorate with a degree or similar qualification was one percentage point lower, then on average the leave vote was higher by nearly one percentage point.
Using ward-level data means we can compare voting figures in this way to the local demographic information collected in the 2011 census. Of the main census statistics, this is the one with the greatest association with how people voted.
Read full article Local voting figures shed new light on EU referendum