Treasury has the youngest officials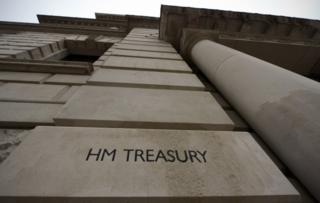 "Work with some of the country's brightest people." That's the slogan enticing job applicants on the recruitment pages of the Treasury's website.
So the clever folk running the nation's finances are clearly not keen on modesty - but are they lacking in maturity?
The Treasury is the government department with the youngest staff on average.
This has been established by a BBC Freedom of Information survey, which discovered that the average age of Treasury officials was just 35.
In contrast, at the other end of the spectrum, the averages for the Ministry of Defence and the Department of Work and Pensions are 47 and 48 respectively.