The environmental costs of Heathrow expansion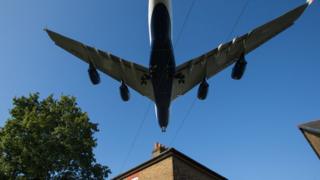 Significant questions about the environmental impacts of Heathrow's new runway remain unanswered in the wake of the government's announcement.
Opponents say that the expansion will make air quality and noise pollution much worse.
It makes a complete mockery of the government's commitments on cutting carbon emissions, they say.
But supporters of the airport say that developments in technology will mitigate many negative consequences.
Read full article The environmental costs of Heathrow expansion