Who is the Brexit Secretary David Davis?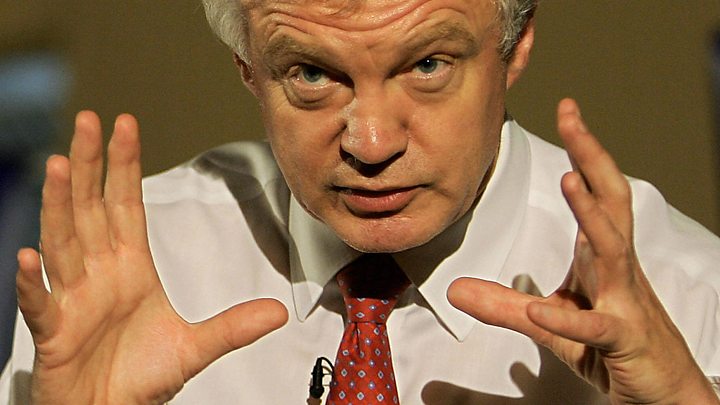 Until well into the 1980s, Tory grandees tended to show interest in new MPs only if they had aristocratic heritage or were a waspish intellect in the mould of Chris Patten.
The odd exception was made. Sir John Major was eventually admitted into the Blue Chip group of Tory MPs first elected in 1979, though only when it became clear he was racing to the top.
David Davis, the Brexit Secretary, who was elected to Parliament a generation ago, in 1987, is neither an aristocrat nor a whimsical intellectual.
He had a troubled upbringing and is more of an intellectual bruiser dating back to the time when he stood up to his bullying stepfather.
But Mr Davis marked himself out to Tory grandees after accepting a dare.