Donald Trump: Master of the demolition derby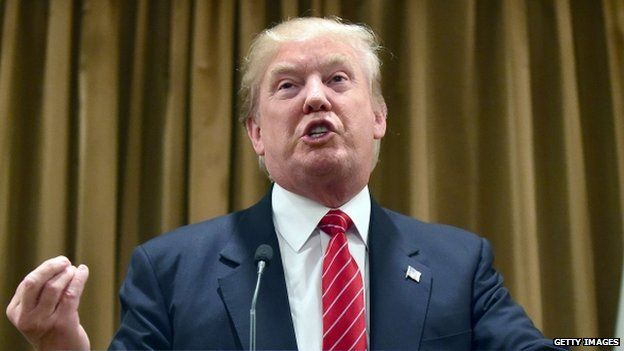 Donald Trump always threatened to turn the race for the Republican presidential nomination into even more of a reality television show.
And lately it has come to resemble a gruesome episode of Big Brother, where it becomes near impossible to evict a boorish and abusive housemate because of his popularity with viewers.
Trump, evidently, is more than a guilty pleasure, the political equivalent of a late-night fix of tabloid TV for those returning, drunkenly, from a long night in the pub or bar.
Judging by his poll numbers, a significant proportion of sober-minded voters who will next year select the Republican nominee like both him and his take-no-prisoners message, even though to many it sounds deranged and racist.
The latest poll, conducted by ABC News and the Washington Post, shows him with a commanding lead: 24% of registered Republicans and Republican-leaning independents, compared with 13% for the Wisconsin Governor Scott Walker and 12% for the former Florida Governor, Jeb Bush.
Read full article Donald Trump: Master of the demolition derby