US election: Will normal rules ultimately apply?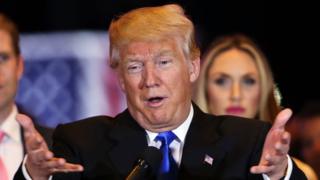 Voters everywhere are in a mutinous mood. They seem hell-bent on defying conventional wisdom and making a mockery of orthodox punditry. They do not want to be bound by customary rules or behavioural norms.
That rebellious spirit has been glaringly evident during this American election season. It is seen most obviously in the rise of Donald Trump, the failure of establishment conservatives like Jeb Bush and Marco Rubio, the time it has taken Hillary Clinton to close the deal, and the unexpectedly strong showing of her rival, Bernie Sanders, who won in Indiana this week.
In Britain, it is demonstrated in the emergence of Jeremy Corbyn and even that online poll to decide upon a name for a new polar research ship, which ended up with a landslide victory for Boaty McBoatface.
Break-the-rules politics seems to be the order of the day. Voters seem determined to make the politically impossible become real. But normal and longstanding rules will most probably decide the outcome of the US presidential election and who ends up in the White House.
The black vote
The race for the Democratic presidential nomination offers a case in point. Nobody predicted that Bernie Sanders would win 18 contests and still be in the race by the time that baseball umpires started shouting, "Play Ball!"
Read full article US election: Will normal rules ultimately apply?