NHS consultants: Overworked or overpaid?
27 July 2016

From the section

Health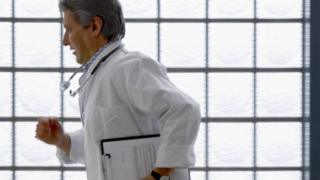 The sums are eye-watering. Consultants in a quarter of trusts are making six-figure sums each year from overtime alone.
In one case, the total is in excess of £200,000 and in another it is £375,000. That is over and above their basic salary, which is just shy of £90,000 for the average consultant. These are amounts many people could only ever dream about.
Make no mistake, there is disquiet in the health service about these payments.
Hospital managers recognise they are not the best use of money. But they feel they have been left with little choice.
They are under pressure to hit waiting time targets, cope with rising demand and deal with the consequences of over-run emergency departments (which leads to other treatments being postponed).