Junior doctors' dispute: Who will break first?
27 April 2016

From the section

Health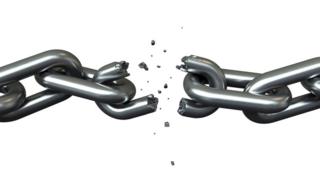 Two things have become clear during the first ever all-out doctors' strikes. One, with good planning hospitals can cope for a few hours without junior doctors.
And, two, this is going to be a fight to the bitter end. While consultants and nurses were stepping into the void left by the striking junior doctors, both sides have been briefing about how determined they are not to give ground.
But who will break first? Ministers or doctors?
The government now sees this as a point of principle which it cannot lose. They have been telling journalists how they believe elements in the British Medical Association have made this into a political strike. Their goal? To force the dismissal of Health Secretary Jeremy Hunt and the fall of the entire government, sources say.
Some have even likened it to this government's miners' strike moment. They have claimed other unions are watching what happens "like hawks". It is, they say, a dispute that now must be won at all costs.
Read full article Junior doctors' dispute: Who will break first?