Is the ambulance service in crisis?
23 May 2016

From the section

Health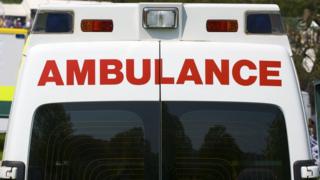 It is perhaps one of the untold stories of the health service. While there has been acres of coverage of the junior doctors dispute, the rising waiting times in A&E and the money problems bedevilling the NHS, the plight of the ambulance service has slipped, by-and-large, under the radar.
But of all the parts of the NHS, it is arguably the one under the most strain and where delays have the greatest impact.
In England the ambulance service is meant to respond to the most critical calls - known as red one (cardiac arrests and where the patient is not breathing) and red two (other life-threatening situations) - within eight minutes.
But latest figures show that in March just 66.5% of red one calls and 58% of red two calls were dealt with in that time-frame, down from 73.4% and 69.6% respectively. To put that in context, the rate of deterioration outstrips every other area of the NHS.
It is now 11 months since the red one target was met, while you have to go back to January 2014 for the last time the red two target was achieved. Problems are also being experienced elsewhere in the UK.