Junior doctors' row: Time for the nuclear option?
10 February 2016

From the section

Health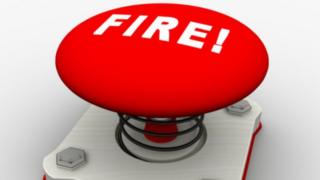 News that junior doctors have rejected a final "take-it-or-leave-it" offer from the government in the contract dispute means the nuclear option - imposition - is now a real possibility.
Over the past week ministers and their officials in England have been putting real thought into how and when they should make their move. Given the latest developments, expect it any day.
Why now? Quite simply, they've been told the time has come. Senior NHS officials have advised them that the health service needs to start making plans if a new contract is to be brought in this summer as planned.
That's because hospitals would need to carry out a detailed review of rotas and staffing before contract offers are made in May, in time for the August start date.
But once that has been done, the contract could be imposed quickly. Within six months about 80% of junior doctors would be on a new contract - this is because as trainees, most of them quickly rotate through jobs.
Read full article Junior doctors' row: Time for the nuclear option?