Knife-edge battle for West Midlands metro mayor?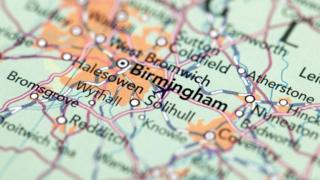 The first 'metro mayor' of the West Midlands will lead a population of nearly three million people across Coventry, Birmingham and the Black Country.
They will have powers over Economic Development, Education and Skills, Housing and Transport to be downloaded from Central Government and emphatically not uploaded from local authorities.
But this has not prevented the West Midlands Combined Authority (WMCA), to be headed by the mayor, from being dubbed a 'super-council' by critics who think too much power is being concentrated in too few hands.
UKIP have been consistent critics of the entire project, dismissing it is "devolution of power from the People to the Establishment": but, as we shall see, they have overcome their misgivings sufficiently to run a candidate now that the contest is upon us.
Ministers in both the Cameron and May governments have pressed ahead with this latest exercise in regional devolution in defiance of malcontents in all the local political parties, including their own.
'Sweated blood'
Read full article Knife-edge battle for West Midlands metro mayor?