UKIP are blown away in Stoke Central by-election
24 February 2017

From the section

England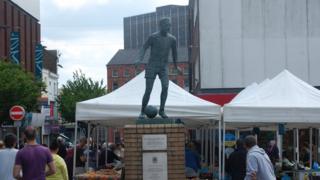 It's had more unexpected twists and turns than many a roller-coaster ride.
So why shouldn't Stoke Central culminate in an epic weather event. The day of storm Doris blew to smithereens so many of Paul Nuttall's brave words: "Stoke Central is the Brexit Capital".
Oh really?
When I questioned him during the only live television debate on Sunday Politics (Sunday 12 February, still available on the iplayer) I reminded him that UKIP's 'unique selling point' was no longer unique. The Conservatives were a Brexit party too these days, and they were in a position to deliver it.
"Stoke Central is Brexit Central and it wants a true Brexiteer", he told me. "That's me".
Read full article UKIP are blown away in Stoke Central by-election