Queen lobbies for Prince Charles to be Commonwealth head
10 October 2016

From the section

UK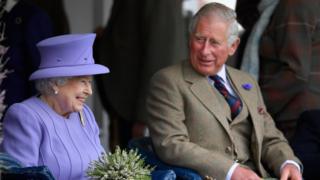 The Queen has been working in private to ensure the Prince of Wales succeeds her as head of the Commonwealth, it has emerged.
It is a responsibility she says she has cherished - but it is not a responsibility that her son and heir will inherit automatically.
While Prince Charles is destined to be head of state of 16 countries, he is reliant on Commonwealth leaders wanting him to replace his mother, and when the time comes other candidates could emerge as potential challengers.
We now know that the Queen sent her most senior and most trusted adviser, Sir Christopher Geidt, to Australia in February 2013 to seek to avoid a contest.
He spoke with the country's then prime minister - a republican, Julia Gillard - in Adelaide in a meeting that lasted half an hour.
Read full article Queen lobbies for Prince Charles to be Commonwealth head