Prince William work-shy claims 'not unfamiliar terrain'
16 March 2017

From the section

UK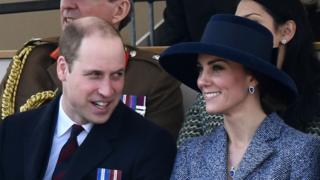 This is not unfamiliar terrain for Prince William or indeed for his family.
To be found wanting in the eyes of the tabloids is an occupational hazard that has dogged them for decades.
When the prince decided to ski with his mates rather than leave early and attend a church service that mattered to his grandmother, he could have predicted that he would be judged to have made an error of judgement.
It was an error that he can regret at leisure.
But what he couldn't necessarily have predicted was that he would have remained headline news for so long.
Read full article Prince William work-shy claims 'not unfamiliar terrain'