William gives up pilot job to become full-time royal
20 January 2017

From the section

UK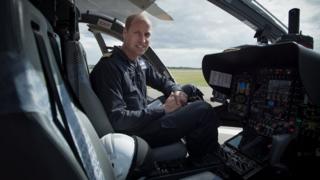 This will not have been an easy decision for Prince William to make.
For a second time, he's giving up a role he didn't inherit, but gained on merit.
After stints in the RAF and the air ambulance, his days as a pilot are coming to an end.
He will miss them. He's spoken of how he's loved working in a team. Something, he said, "his other job" didn't necessarily offer.
The prince is the only senior royal to have a deep understanding of the National Health Service the majority of the population experience.
Read full article William gives up pilot job to become full-time royal