Prince Philip 'acting on own advice' in stepping down
4 May 2017

From the section

UK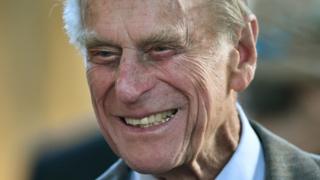 This is Prince Philip acting on his own advice, nearly six years later.
When he turned 90 he told the BBC it was "better to get out before you reach your sell-by date".
From the autumn, he will follow a path into retirement which is trod by many non-royals once they are in their sixties.
Today's announcement is a significant moment in the recent history of the British Royal Family.
A prince of Greece - with Danish, German and Russian blood - he has served the ancient institution, very publicly, for seven decades.
Read full article Prince Philip 'acting on own advice' in stepping down