Crossing Paths: Five years, 150 towns, 1,500 British portraits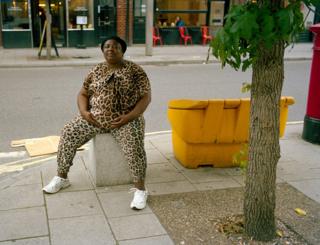 Niall McDiarmid has been photographing the people of Britain for five years now, though with the recent Brexit vote his work seems to have been given an extra edge. The work is far from political, but it's a real snapshot of a nation, with beautiful aesthetics thrown in. Here, McDiarmid speaks about the work.
The project began in early 2011, with a view to simply photographing interesting people I met on the street. After a couple of months, however, I started to focus on building a body of portraits that would be a celebration of British diversity, a social document of modern Britain.
I actively sought out people from different backgrounds and different ethnicities, often wearing attire that set them apart.
In each of us, there is a curiosity about the places we live, our cultural backgrounds, the clothes we wear, our family ties - ultimately our collective identity.
Visually, in film or photography, Britain has often been portrayed in subdued, monotone colours. This may partly have something to do with the weather, or maybe it's just traditional preconceptions coming into play.
Read full article Crossing Paths: Five years, 150 towns, 1,500 British portraits