Taking pictures on a good day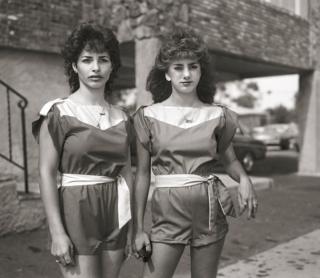 The role of photography has changed in recent years and, given the amount published daily to the web, you might begin to think you'd seen everything worth looking at - especially images from the past.
However, it seems that is not so as new collections of pictures continue to emerge.
Two such bodies of work stood out for me recently. Both comprise portraits of people on the street from a similar time, the late 1970s and early 80s, which are now far enough away to seem like ancient history to the generation now picking up cameras for the first time.
Christine Osinski's series, Summer Days Staten Island, was taken when she moved with her husband to what is known as New York's "forgotten borough" in 1982 after years of living in Manhattan. The move was enforced to some extent by rising rent prices and this led them to purchase an older property on the island.
Wanting to get to know the area and her new neighbours, she began exploring with her camera, later saying: "It was an adventure first and became a project much, much later."