Partial reversal of Thatcher's local government castration
5 October 2015

From the section

Business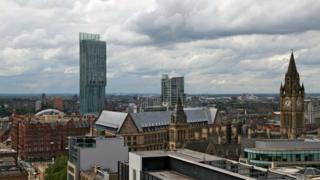 The Conservatives' general election manifesto pledged there would be a few pilot schemes - in Cambridgeshire, Manchester and Cheshire East - to test the impact of giving local authorities the power to retain 100% of any incremental funds they raise from business rates.
Just a few weeks later, George Osborne has announced that the pilot would be, well, all of England.
I asked a senior minister why the Chancellor leapfrogged the trials and has gone for full roll out. The answer was one word: "power".
Or to put it another way, this is a government and chancellor feeling much more confident in where they're going than they expected.
So how big a deal is this devolution?
Read full article Partial reversal of Thatcher's local government castration