Greece bossed by European Central Bank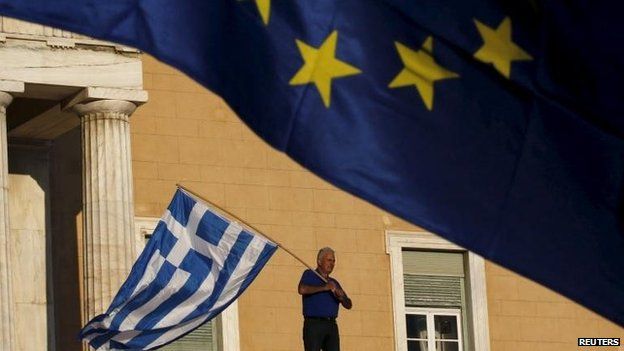 I don't believe I have ever before read a letter from a prime minister promising to liberalise the market for gyms - and certainly I have never done so in a letter that is life or death for an economy.
But Alexis Tsipras's latest missive to Jean Claude Juncker, Mario Draghi and Christine Lagarde, to secure financial succour from Greece's creditors, makes that pledge - along with promises to liberalise assorted legal jobs and drinks, petroleum and food markets.
The big point, however, is that Greece's Syriza government has more-or-less caved in to almost all the demands from the Eurogroup and IMF for VAT rises and pension cuts. These issues of absolute principle for Syriza appear to be have become pragmatic bargaining chips.
Which has put eurozone finance ministers on the spot. Can they really refuse to go back to the negotiating table with Mr Tsipras and his colleagues in a serious way, almost immediately?
As for the timing of the leaking of Mr Tsipras's letter, to the FT, well it could have an important impact on the potentially incendiary deliberations of the European Central Bank (ECB).