The huge choice for voters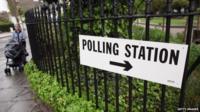 The economic choice confronting voters is the starkest since 1992. That is the assessment of the Institute for Fiscal Studies of the main parties' deficit reduction plans.
The best way of seeing this choice is that, if the Tories and Labour deliver their plans, the national debt by 2020 would be £90bn lower in today's money under the Conservatives, but cuts to so-called unprotected government departments would be just £1bn under Labour compared with £30bn under the Tories.
Or to put it another way, voters have a choice between considerably less austerity under Labour and considerably more debt reduction under the Tories.
Which route is better?
I put this to Paul Johnson, the director of the IFS. But he's keen not to sacrifice the IFS's precious reputation for political neutrality. So he did that politician's thing of dodging the answer.