Existential threat to euro from Greek exit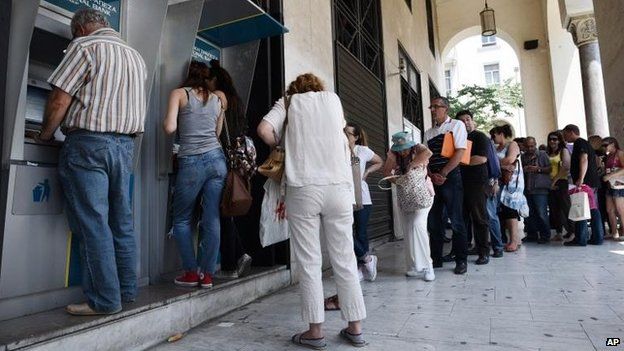 So whether the Greek government likes it or not, and apparently it doesn't, the President of the European Commission, Jean-Claude Juncker has said that Sunday's referendum is a vote on whether Greece will stay in the euro.
By implication it is also a vote on whether there is any chance of Greek banks re-opening as normal any time soon.
Here is the big point: there is zero chance of the European Central Bank turning Emergency Liquidity Assistance back on - life-saving lending to banks - unless Greeks give an affirmative vote to a bailout proposal from the rest of the eurozone and the IMF, which Juncker sees as a proxy for Greece's monetary future.
As for Athens, most of the Syriza government detests the bailout offer - for the way it pushes up VAT and cuts pensions.
So we will have the bizarre spectacle of a Prime Minister, Alexis Tsipras, arguing both against the bailout and for remaining inside the eurozone - so goodness only knows how he will vote.
Read full article Existential threat to euro from Greek exit