A referendum that will sink or rescue the Greek economy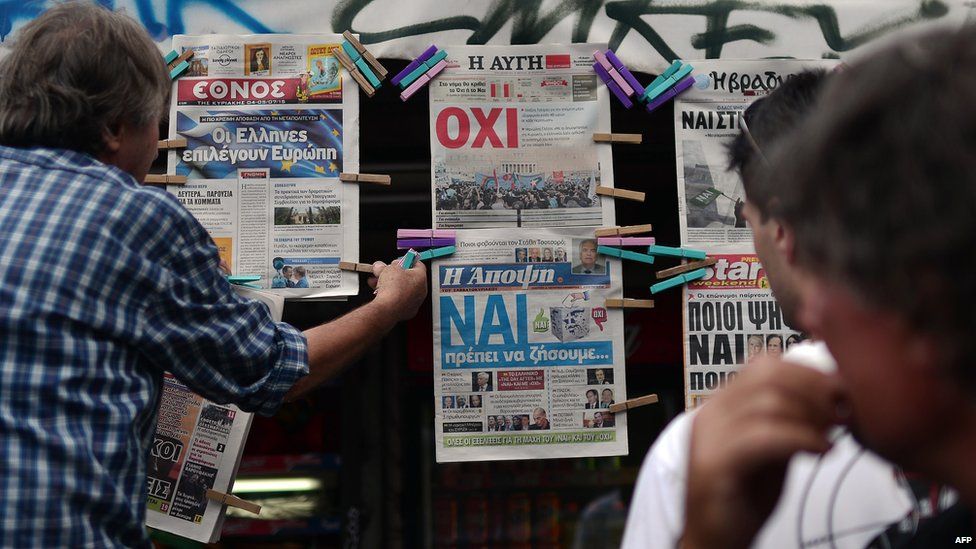 Everyone in Athens is nervous about the outcome of Sunday's referendum on the creditors' proffered (and semi-retracted) bailout terms.
One group more tense than most are those running the banks - because they know more than most that the outcome is life-or-death for their institutions, and therefore for Greek prosperity.
So the latest opinion polls, showing voters split right down the middle, are the stuff of bankers' nervous breakdowns. "It is nerve-wracking," one said to me, perhaps euphemistically.
Here is the ecstasy and agony of what could happen next week.
If Greeks vote "Yes" to the deal with creditors - pension cuts, VAT rises and all - just maybe the European Central Bank (ECB), whose governing council meets on Monday morning, will lift the ceiling a fraction on the provision of Emergency Liquidity Assistance (ELA).
Read full article A referendum that will sink or rescue the Greek economy