48 hours to keep Greece in euro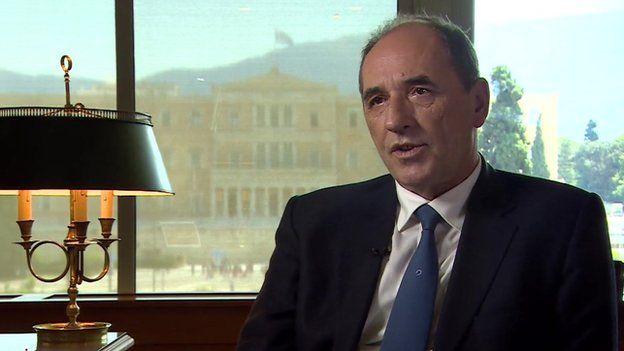 So what is the Greek government's plan to save its banks and stay in the euro?
These are the elements, according to Giorgos Stathakis, the Economy Minister, in an exclusive BBC interview.
First and foremost, the European Central Bank must keep Greek banks alive for a week to 10 days, so that rescue talks can progress between Athens and its creditors, eurozone governments and the International Monetary Fund.
In a best case, he said, the ECB would provide an additional €3bn of Emergency Liquidity Assistance (ELA) later today.
But even if the ECB simply continues to freeze ELA, Mr Stathakis said the current cash withdrawal and transfer restrictions on banks could stay in place till Friday, without any of them collapsing.