Should Twitter ignore its users?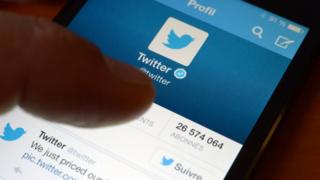 For the last 48 hours Twitter has been… well, all of a Twitter.
An article in Buzzfeed suggesting that the social network was about to introduce what is known as an algorithmic timeline - promoting tweets deemed most relevant rather than publishing them in reverse chronological order - sparked a wave of what can only be described as furious panic.
Under the hashtag #RIPTwitter, thousands, perhaps millions, told the world that this was the end of civilisation as we know it, that a beautiful thing was being crushed, that the company, whose share price has been tumbling for months, was signing its own death warrant.
Finally, the CEO Jack Dorsey was forced to react. "Hello Twitter!" he called out. "Regarding #RIPTwitter: I want you all to know we're always listening. We never planned to reorder timelines next week."
He went on "Twitter is live. Twitter is real-time. Twitter is about who & what you follow. And Twitter is here to stay! By becoming more Twitter-y."