What went wrong at BA?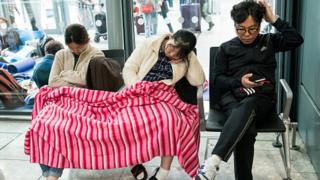 As British Airways (BA) finally starts to recover from a disastrous IT failure, an inquest is under way into what went wrong and why it has taken so long to fix it.
I've been contacted by someone who spent 30 years in corporate IT with some interesting theories.
The man - who doesn't want to be named - says airlines probably invest more in IT than any other organisations apart from banks, so this kind of thing just should not happen.
But he has three questions.
Why did a power failure have such an impact?
BA blames a power cut but in the words of my expert, it shouldn't have caused "even a flicker of the lights" in the data-centre. The UPS - the uninterruptible power supply - should have kicked in immediately.