The battery battle hots up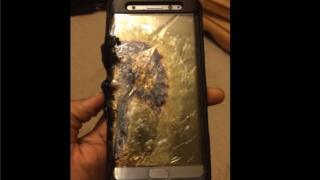 Batteries are hot right now - literally in the case of Samsung's Galaxy Note 7.
The investigation into what caused the overheating in the smartphone concluded, unsurprisingly, that it was a fault in the design and manufacturing of the batteries.
But what also emerged was the growing pressure to deliver ever more from a smartphone within a confined space with Samsung's DJ Koh admitting that the company might have been asking too much of the battery.
That pressure will not lessen, either in the smartphone industry or in a range of others dependent on stored energy. If there's one area of technology where most consumers would like to see progress, it's in battery performance.
Whether it be in giving electric cars a greater range or in storing solar energy during the day for use in homes overnight, the race is on around the world to invent better batteries.
Sleeping power