Is this the moment e-sports comes of age?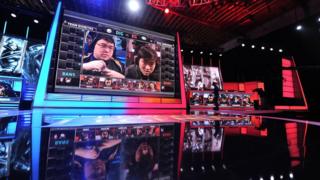 It is a deal that could mark the moment e-sports enters the big league. The US owners of a famous basketball franchise and investors in Premier League club Crystal Palace have snapped up two of the leading e-sports teams.
The Philadelphia 76ers have acquired Team Dignitas and Apex, and will merge them into what the NBA franchise hopes will prove to be a new powerhouse in the booming, yet still commercially undeveloped, e-sports industry.
Josh Harris and David Blitzer, already owners of the 76ers and an ice hockey franchise, bought a substantial stake in Crystal Palace last November. This deal will be on a much smaller scale but it seems the pair have big plans.
"The e-sports industry is primed for incredible growth," says Harris. "And we are thrilled to become an owner of such a storied franchise as Team Dignitas."
The owner and manager of Team Dignitas, Michael 'Odee' O'Dell, will stay on to run the combined operation, which will include Apex's very successful League of Legends team.