The Bitcoin affair: Craig Wright promises extraordinary proof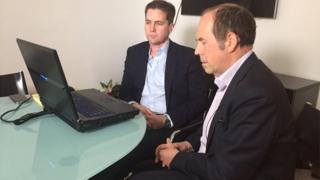 The man who has identified himself as the creator of Bitcoin plans to provide further proof of his claim.
Craig Wright's spokesman told the BBC that the Australian would "move a coin from an early block" known to belong to the crypto-currency's inventor "in the coming days".
The entrepreneur announced he was behind the pseudonym Satoshi Nakamoto on Monday.
Critics have said that the evidence produced to date is unconvincing.
In a new blog - published after I first wrote this article - Dr Wright said it was right that the public was sceptical about his claims, but added that he would soon present "extraordinary" evidence to support his case.
Read full article The Bitcoin affair: Craig Wright promises extraordinary proof