Computing in schools - alarm bells over England's classes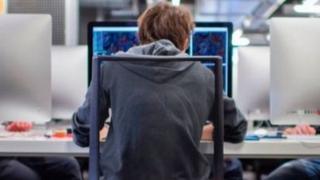 Computing education in England's schools is going through a revolution, but there is evidence that too few pupils want to be part of it.
Figures from the Office of Qualifications and Examinations Regulation (Ofqual) show only a modest rise in students taking the new computer science GCSE.
Experts are concerned.
The British Computer Society warns the number studying for a computing qualification could halve by 2020.
The organisation - which is the professional body for the IT industry - says that would be a disaster for the economy.
Read full article Computing in schools - alarm bells over England's classes