Can podcasts turn a profit?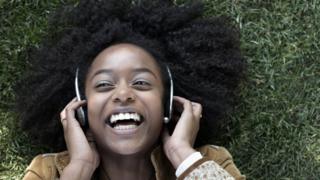 For most of its short history, podcasting has been a largely amateur business, with few signs that it might become a mass medium that would prove attractive either to advertisers or subscribers. Then Serial changed all that.
The true-life crime series about a murder and a possible miscarriage of justice attracted hundreds of millions of downloads - and transformed the way advertisers saw podcasting.
This year, in the UK, a podcast called Untold: The Daniel Morgan Murder has been another unexpected hit, telling the story of the unsolved 1987 killing of a private detective, and allegations of corruption among police officers and newspapers. This 10-part series took six months to put together and only got off the ground due to a crowdfunding effort which raised nearly £10,000.
But as it became clear that it was going to be a hit, its creator Peter Jukes was approached by a firm called Acast, which has a bold mission to revolutionise the economics of podcasting. Founded in Sweden three years ago, Acast has rapidly become a leading global platform for podcasts, used by the likes of Buzzfeed and the Financial Times.
It quickly found a sponsor for Untold, but that, according to Acast's founder, is the bare minimum any successful podcast should target when it is looking to monetise its product. In an interview for today's Tech Tent, Mans Ulvestam told me the reason he and his colleagues set up the business was that they thought podcast economics were broken - "it's been an amateur landscape".