Babylon puts a doctor in the machine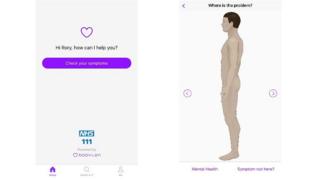 Imagine a doctor you could consult at any time, describing your symptoms and then getting a speedy and accurate diagnosis - all in a smartphone app.
That is what British firm Babylon is promising, and to build this perfect doctor it is using machine learning.
It is a technique which is suddenly transforming many aspects of our lives.
Babylon is announcing an investment of £50m to build what it claims will be the world's most advanced artificial intelligence healthcare platform.
Its chief executive Ali Parsa says it will put expert health advice in the hands of smartphone users around the world. "Our scientists have little doubt that our AI will soon diagnose and predict personal health better than doctors," he says.