Tech Tent - Silicon Valley arrogance, connected toy safety, and AI that can read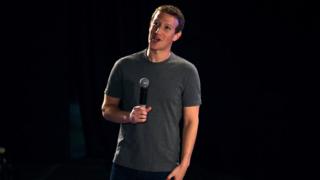 On this week's edition of Tech Tent, we bring you two controversies raging in the technology world, plus an insight into an AI business that's actually making money.
Facebook v India
Since India's telecoms regulator banned Facebook's Free Basics on Monday the row over the social network's motives in offering a free but limited mobile internet service has deepened.
When Marc Andreessen waded in, the temperature rose to boiling point. The legendary Silicon Valley venture capitalist and Facebook board member was contemptuous of India's ban on Free Basics, then tweeted: "Anti-colonialism has been economically catastrophic for the lndian people for decades. why stop now?" He deleted the tweet but not before his words were held up as an example of Silicon Valley's arrogance towards developing countries.
I'm talking to Mahesh Murthy, a tech entrepreneur who clashed with Marc Andreessen on Twitter and was then blocked. He says he's lived in Silicon Valley and is a fan - but says there is still an arrogant "masters of the Universe" attitude there which assumes that Americans know what's good for India.
Dave Lee in San Francisco speaks to Om Malik, the technology journalist who's been based in Silicon Valley for many years. He's more sympathetic to Facebook, believing Mark Zuckerberg's motives are essentially altruistic - but says Silicon Valley's boundless optimism can blind it to the realities of life in India.
Vtech v parents
Read full article Tech Tent - Silicon Valley arrogance, connected toy safety, and AI that can read