Is school funding the next crisis?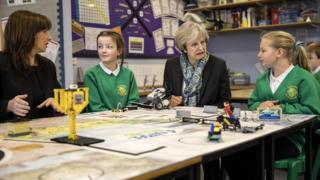 After the NHS and social care, is the next funding crisis going to be in England's schools?
Like a snowball getting bigger as it rolls downhill, momentum is gathering around the warnings of school leaders about impending cash problems.
Head teachers have said a lack of cash might force them to cut school hours.
Ministers were forced by a Parliamentary question to reveal that more than half of academies lacked enough income to cover their expenditure.
And school governors - the embodiment of local civic worthies - have threatened to go on strike for the first time, rather than sign off such underfunded budgets.