Will Ofsted be less independent without Wilshaw?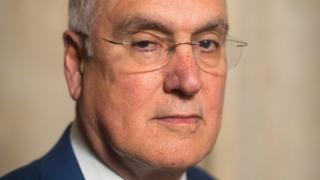 Her Majesty's Chief Inspector of Education, Children's Services and Skills - otherwise known as the head of Ofsted - is in the process of changing identity.
Rather like the arrival of a new Doctor Who, the role is the same, but it will look and sound completely different with someone else playing the part.
Apart from some rubber stamping - or an unforeseen political earthquake - the next Ofsted head will be Amanda Spielman, who has been formally recommended by the Education Secretary Nicky Morgan.
It will also mean the departure of Sir Michael Wilshaw, who has become the dominant figure in England's education landscape.
Outspoken and independent, he outlasted the previous education secretary, Michael Gove, and often outgunned the current incumbent Mrs Morgan.
Read full article Will Ofsted be less independent without Wilshaw?