GCSE results: The great balancing act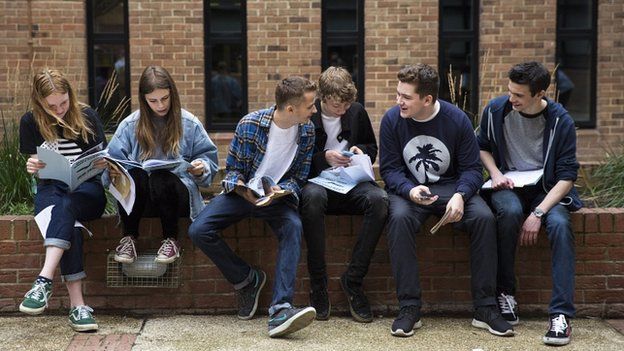 The results have been published for more than five million GCSE entries - which will be five million different stories of exam dreams, dramas and disasters.
But the overall national picture for GCSE grades is very similar to last year. The proportion getting A* to C grades has nudged up from 68.8% to 69%.
That represents an improvement for more than 10,000 exam entries. But the overall message - and the even smaller decline in the proportion of top A* and A grades - is that there is "stability".
This isn't an accident. The annual exam results are not like going outside and measuring the temperature as a natural phenomenon which might fluctuate.
It's more like setting the central heating to an agreed level and then holding up a thermometer to see if the temperature is where it should be.