10 ways to be the cleverest country
30 November 2016

From the section

Business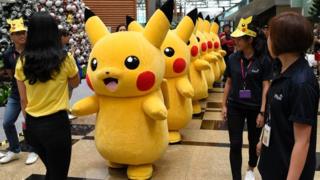 When it comes to global education rankings it always seems to be the same story. Asian educational superpowers take all the top places and everyone else goes in for bouts of doubt and recrimination.
For education ministers across most of the world this must be a gloomy time, trying to come up with an upbeat explanation for another round of mid-table mediocrity.
This week Singapore was rated as the best in the world for maths and science - and next week the OECD will publish its PISA test international rankings.
So what does it take to get into the international education winners' enclosure?
1. Move to east Asia: There is no escaping the relentless geography of education rankings. Singapore is now in first place, followed by the likes of South Korea, Hong Kong and Japan. Shanghai has been a previous high flyer - but next week's PISA tests will incorporate the city with other parts of China. Add Taiwan, Macau and Vietnam to this list.