Cable warns of 'appalling' record on skills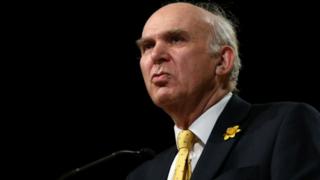 "Britain has done appallingly badly at vocational education for many years," says Sir Vince Cable, former business secretary, as Theresa May's industrial strategy promises to regenerate technical training and tackle the skills shortage.
But why has this always been such a struggle? You could build a paper mountain out of all the plans to give vocational education the same status as university degrees, A-levels and GCSEs.
"It's a deeply cultural thing," says Sir Vince, who held office during the Coalition government.
"It got built into the British mindset... if you're clever, you go to university, and if you're not so clever you go off and do a trade of some sort," he says.
"It's still the case that if you're academically inclined and you don't know what to do, you go to university.
Read full article Cable warns of 'appalling' record on skills